October 22, 2014
Celebrating Archaeology with the 8th Annual AIA-MOS Archaeology Fair!
---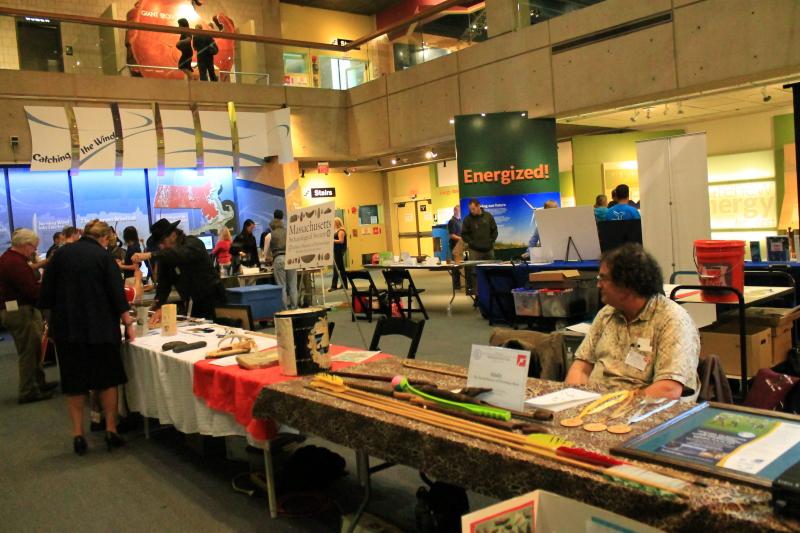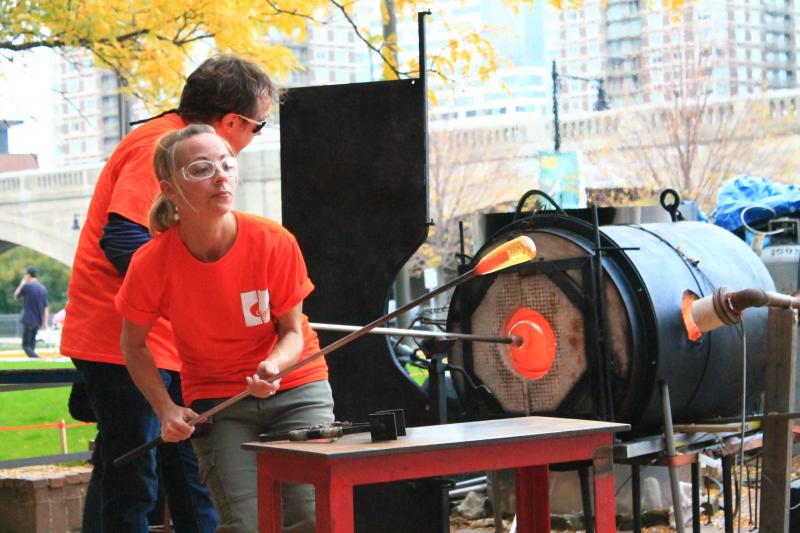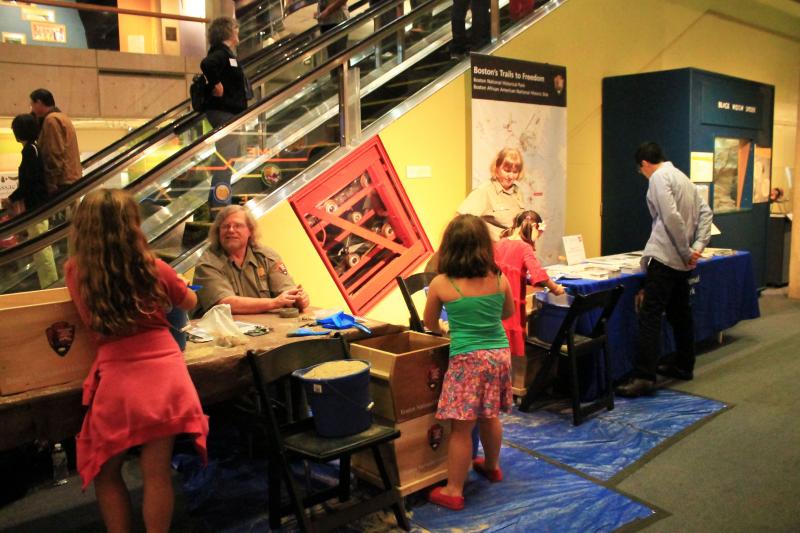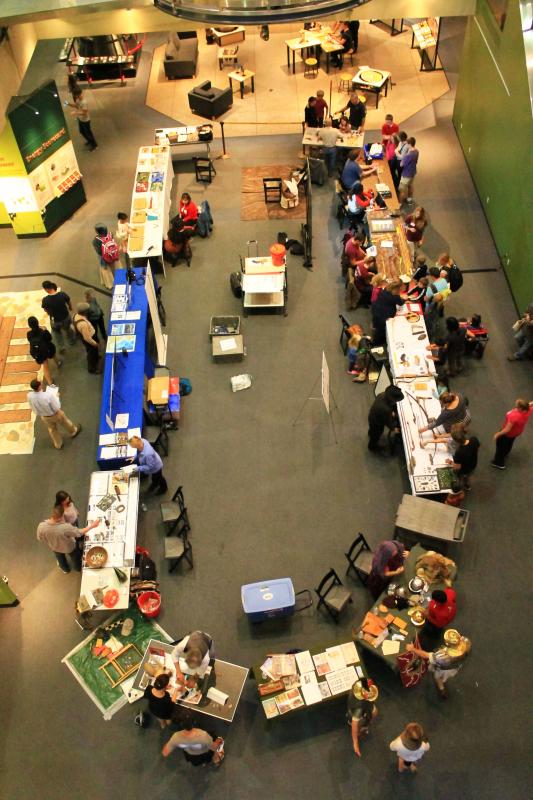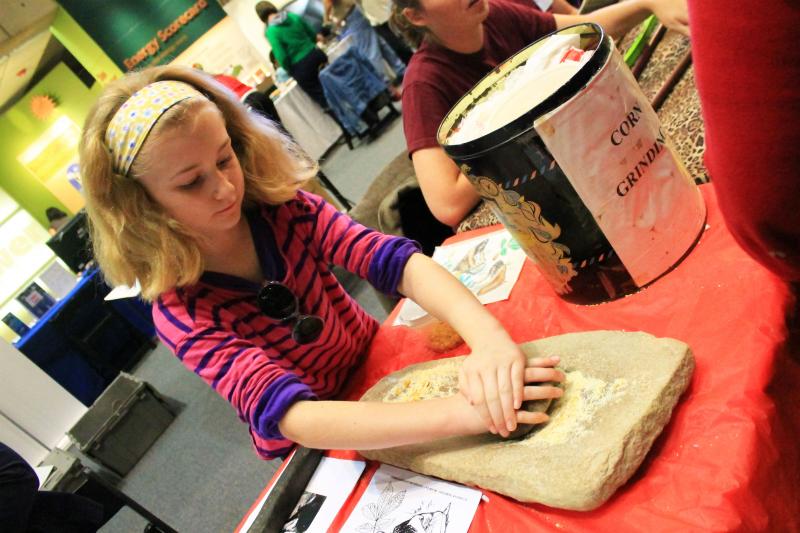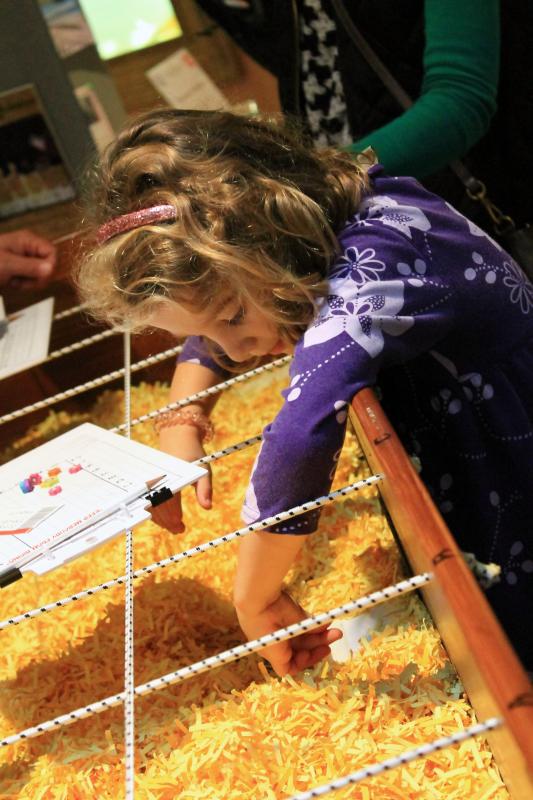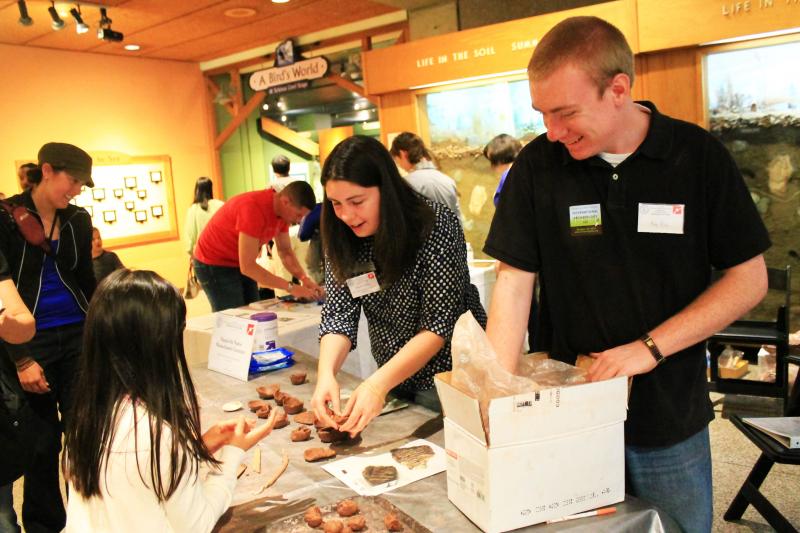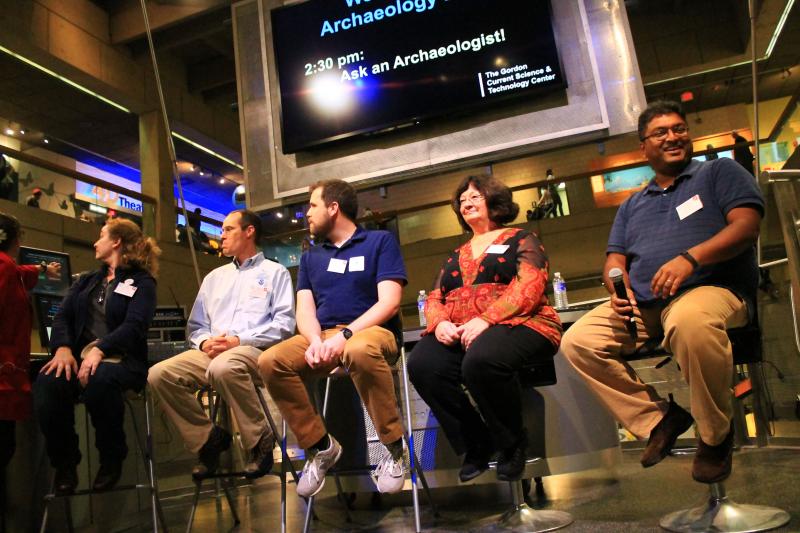 AIA is pleased to announce another successful archaeology fair to celebrate Massachusetts Archaeology Month and International Archaeology Day.
On October 17 and 18, 2014, the AIA teamed up with the Museum of Science, Boston (MOS) to host our 8th Annual AIA-MOS Archaeology Fair. This two-day event brings together institutions and organizations from the New England area that share the AIA's mission to spread the wonder of archaeological discovery with the public.
The AIA and MOS were joined by 17 groups over the two-day fair. Presenters shared their knowledge in a wide variety of topics, covering ancient technologies, cultures, mock excavations, and artifacts. Fair attendees learned how to map a historic shipwreck; how to build a fishweir; how to excavate the Battle of Bunker Hill; how the ancient Maya used math; and more. Visitors also got to see live demonstrations in flintknapping, and glassblowing, and were given the opportunity to try on a Roman soldier's battle gear. For a complete list of fair activities, please see the attached Program of Presentations.
Below is a complete list of this year's fair presenters:
American Textile History Museum
Boston City Archaeology Program
Boston National Historical Park (NPS)
Diablo Glass School
Franklin Pierce University Anthropology Club
Historic New England, Spencer Peirce-Little Farm
Legio III Cyrenaica
Massachusetts Archaeological Society Inc.
Massachusetts Archaeology Education Consortium
Massachusetts Board of Underwater Archaeological Resources
New Hampshire Archaeological Society and Department of Transportation
New Hampshire Division of Historical Resources
Public Archaeology Lab, Inc.
Photon – Boston University Undergraduate Physics Club
Robert S. Peabody Museum of Archaeology
Stellwagen Bank National Marine Sanctuary (NOAA)
Voelkels – Authors of the Jaguar Stones series
Each year the AIA brings in new organizations to present at the fair. This year we are pleased to welcome two new groups: Spencer Peirce-Little Farm (Historic New England) and Photon. Both were excellent additions to the fair, and we hope to see them in October 2015.
International Archaeology Day Blog