October 29, 2019
Classics Club Participates in IAD Fair in Indianapolis
---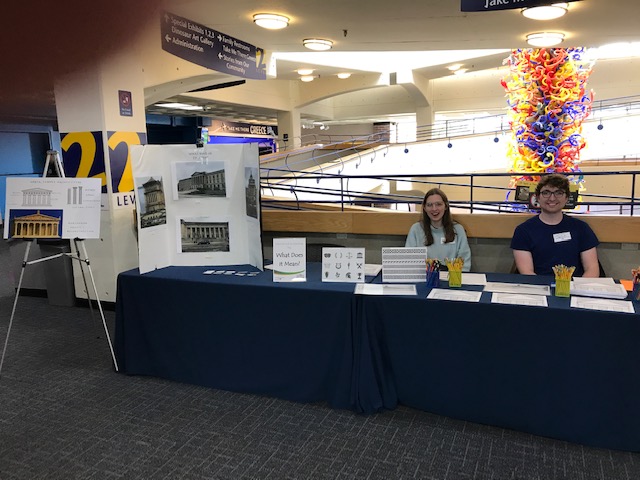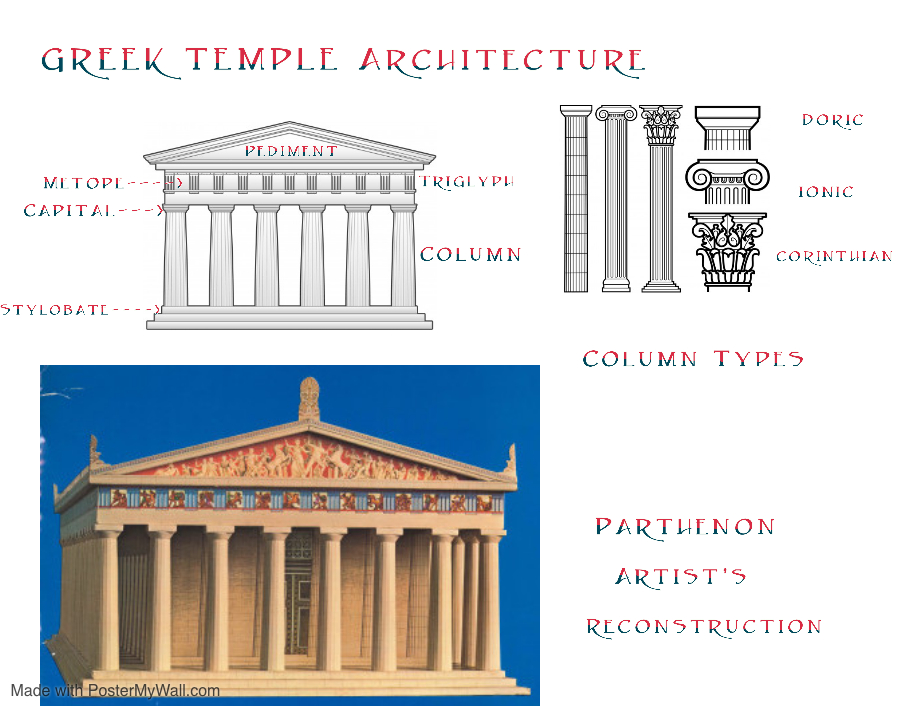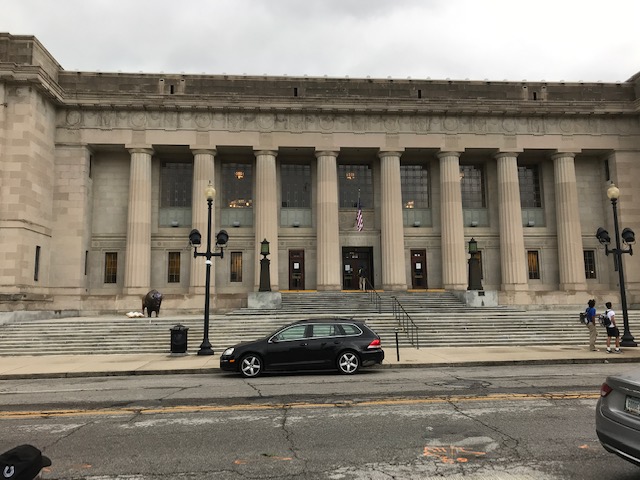 On International Archaeology Day students from the Classics Club of IUPUI participated in an archaeology fair sponsored by the Children's Museum of Indianapolis. The students put together posters, one displaying a drawing of the Parthenon, a drawing of a Greek temple with labels, and drawings identifying the types of Greek columns. Another poster had four different buildings in downtown Indianapolis that have Greek-style columns. Velcro beneath the photos allowed visitors to attach labels to identify the column types. Also on the IUPUI table were sheets of paper with a line drawing of a Greek temple that the children could color or draw designs in the pediment.
Currently, the Children's Museum of Indianapolis is hosting two exhibits dealing with Greece. One, "Treasures of Ancient Greece" features 150 artifacts from Greek Museums (closing 5 Jan. 2020), and the other "Take Me There®: Greece" a mock -up of a Modern Greek village.
The Archaeological Institute of America-Central Indiana Society, which represents several central Indiana universities, also participated in the IAD festivities.
International Archaeology Day Blog