October 11, 2012
Come See an Excavation in Action in Brenham, Texas
---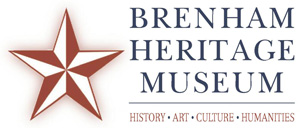 On National Archaeology Day, the Brenham Heritage Museum will kickoff its excavations at the Giddings Wilkin House. Work begins at 8:00am and will be open to the public. With the opening of a dig, visitors will get unique insight into the archaeological process and the work being done for the Brenham Heritage Museum. 
See the National Archaeology Day Events Calendar
More information about how your organization can become a Collaborating Organization for National Archaeology Day.
International Archaeology Day Blog