January 31, 2014
Conservation and Outreach at San Bartolo, Guatemala
---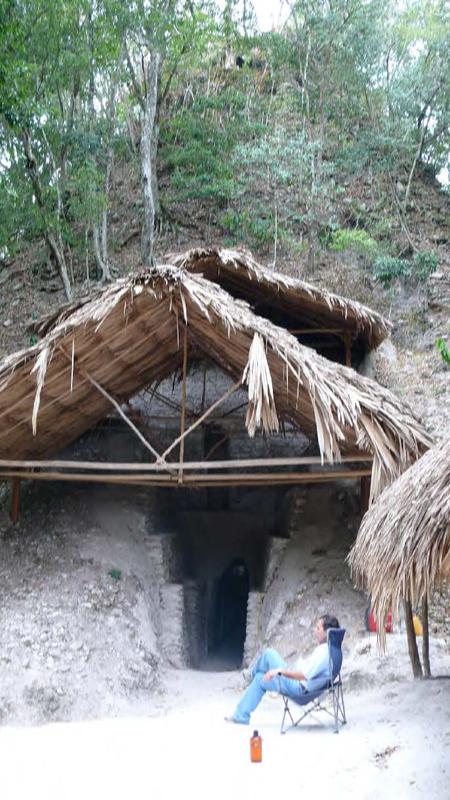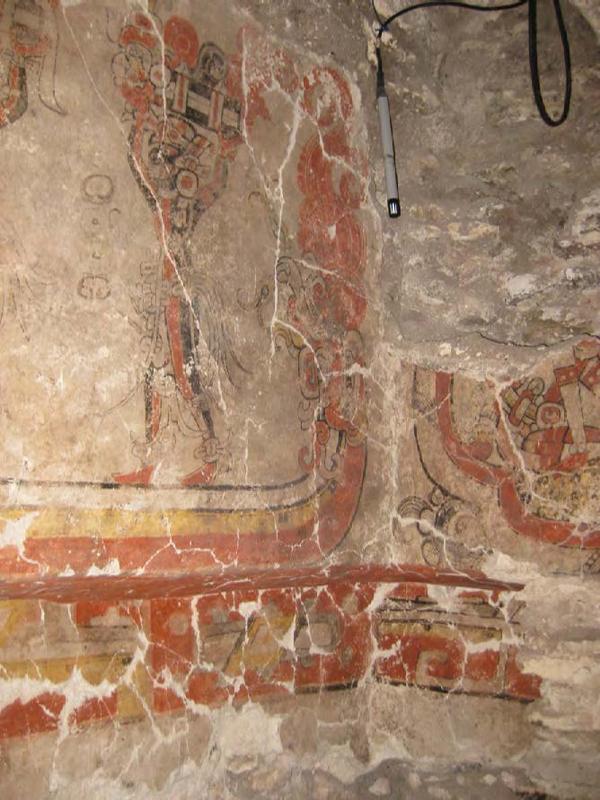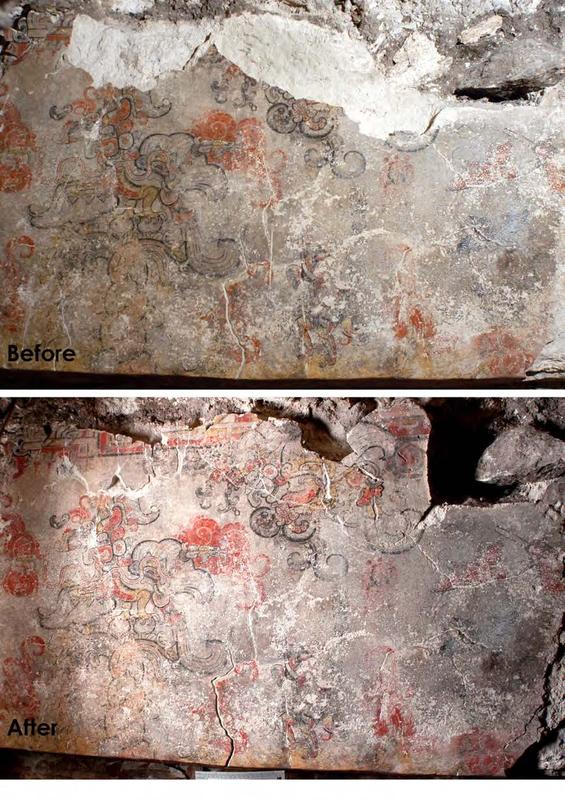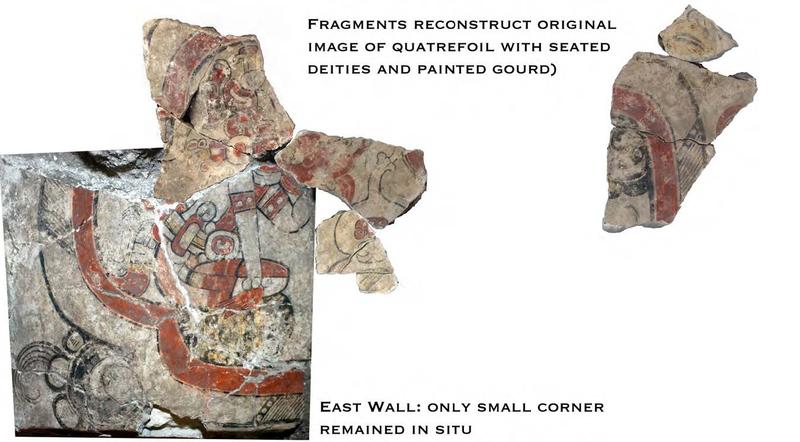 The discovery of mural paintings at San Bartolo in 2001 revealed an elaborate artistic program of mythology and texts from the Late Preclassic period (ca. 400 B.C. – A.D. 250) Maya site. Fourteen meters of intact ancient wall paintings constitute the most extensive preservation of Preclassic Maya mural painting yet discovered. Today the outstanding murals of San Bartolo exist both as buried in situ wall paintings accessed by excavation tunnels, and as a jigsaw puzzle of broken fragments housed in the archaeological laboratory.
Building on eleven years of collaborative, multidisciplinary research, this project has a unique dual focus of on-site preservation and conservation, as well as off-site curation of the corpus of mural fragments. Ultimately, this research will be able to reconstruct the original ancient artworks of San Bartolo and reveal the complete mural program. The San Bartolo Mural Project is rediscovering the "lost" painted scenes of ancestor veneration and creation mythology created by the Maya over two thousand years ago.
The site's murals are concentrated in Las Pinturas, the central pyramid complex. In this relatively small community, mural artists first began decorating ceremonial architecture in ca. 300 B.C. Murals are associated with four buildings within the earlier phases of Las Pinturas, with the best preservation in penultimate phase of construction (ca.100 B.C.), specifically the mural chamber denoted Sub-1A. The murals depict images of sacrifice by four young lords, scenes in the life of the maize god, coronation rituals, and a scene of ancestral emergence from a sacred cave; the exterior murals depict figures standing at the corners of the building with a painted modeled stucco sculpture on its cornice.
Site preservation efforts in 2013, supported in part by AIA funding, include the continuation of mural condition inspection and monitoring. Sensors include surface temperature and relative humidity to determine proximity to dew point for condensation risk assessment and diagnosis; surface conductivity to predict localized concentrations of salts; time of wetness to determine when the surface is covered by an aqueous film; illumination/lux to determine the best light levels to minimize paint discoloration and fading; and a CO2 sensor to determine changed in carbon dioxide levels as a result of visitation. AIA funding also supported on-site guards to monitor the site and limit unauthorized visitors to the fragile murals in the off-season.
A number of pigment and paint samples from San Bartolo were also taken and analyzed this summer. The goals of investigating individual paint recipes are twofold: 1) to discover better methods for treating the murals and 2) to compare San Bartolo paint technology to other Maya murals. Studying the unique chemistries of each paint sample provides researchers with the necessary knowledge to tailor mural treatments in such a way that is most efficient in preserving these fragile works. Being extremely familiar with the pigments also helps conservators piece together the fragmented pieces of Maya murals that were found in the pyramid, which ancient Mayans intentionally broke around 100 AD.
The San Bartolo projected continued its commitment to public outreach through a series of public and academic lectures, traveling museum exhibits, and workshops. The project contributed photos of the spectacular murals found at the site to the "Maya: Hidden Worlds Revealed" exhibition, which opened in the Science Museum of Minnesota and is scheduled to travel to Denver, San Diego, and Boston. For more information on the Maya artists who created the murals, you can view a TEDx talk by Heather Hurst, chief conservator on the San Bartolo Project (link – http://www.youtube.com/watch?v=VE_25R_b86M).
To learn more about San Bartolo and the Site Preservation Grant work being done there, visit: http://www.archaeological.org/projects/sanbartologuatemala
Learn more about Site Preservation. 
Related Projects:
---