September 17, 2012
Conservation in Action at the Lake Champlain Maritime Museum
---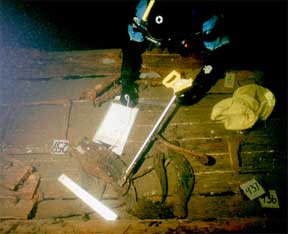 The Lake Champlain Maritime Museum's Conservation Laboratory will offer "Behind the Scenes" access to visitors on October 10th in recognition of National Archaeology Day. There will also be a talk by the LCMM's own Alex Lehning on "Nautical Archaeology & The War of 1812" at 2:00pm.
See the National Archaeology Day Events Calendar
More information about how your organization can become a Collaborating Organization for National Archaeology Day.
International Archaeology Day Blog