September 7, 2022
Diving for the Clotilda Virtual Event on International Archaeology Day 2022
---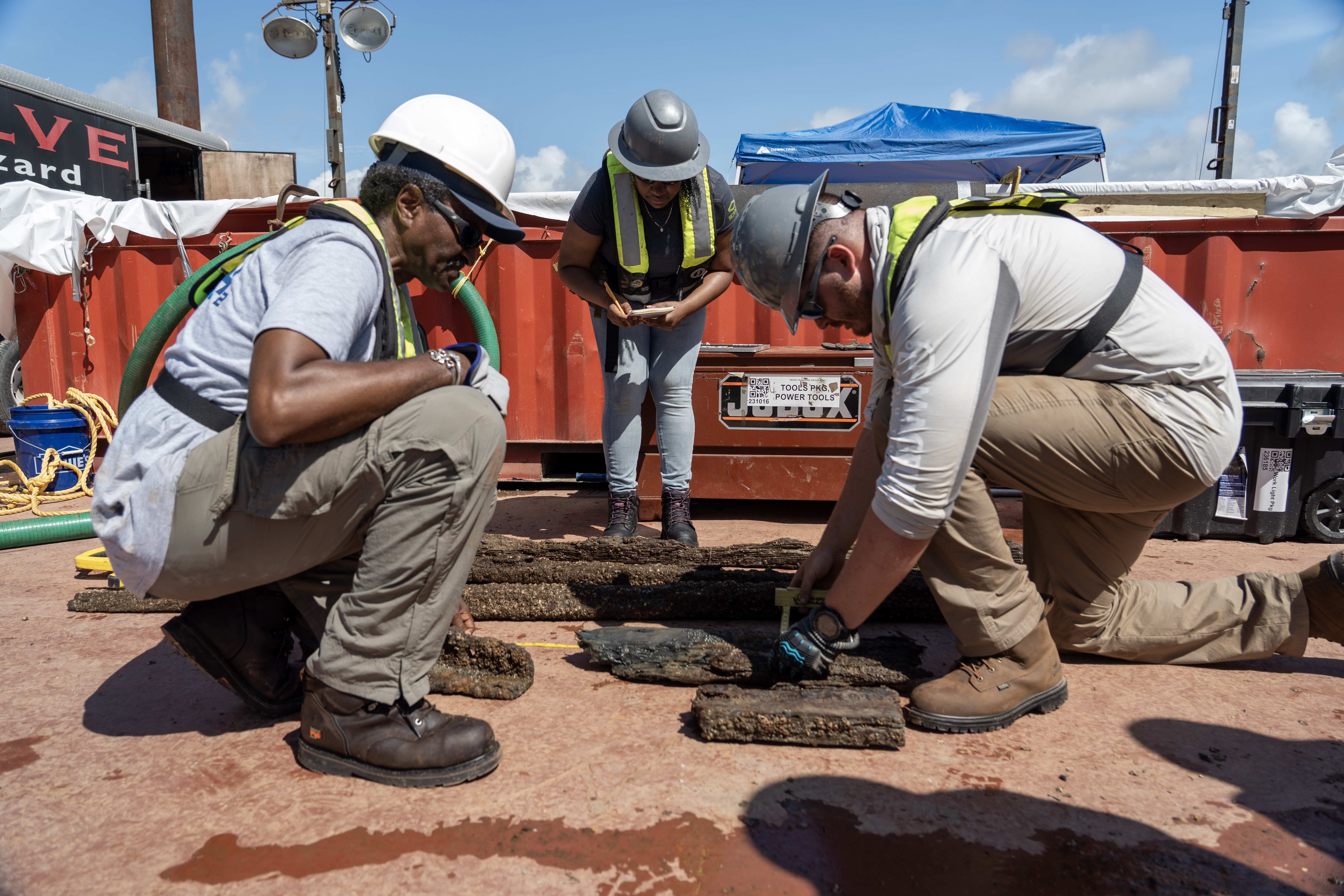 Save the date and join us on Saturday, October 15 at 2 pm ET for a very special virtual event we're hosting in celebration of International Archaeology Day (IAD).
In Diving for the Clotilda: The Archaeology, History, and Legacy of the Last Known Slave Ship, we'll explore the wreck of the infamous slave ship discovered in 2019 in the Mobile River in Alabama. You'll hear from the archaeologists who dove into the Mobile River to explore, document, and study the wreck; the historians who highlighted the historical significance of the wreck and presented the narratives of the victims and the villains involved; and the descendants whose lives and stories connect the present with the past and are living testimonies of the African men, women, and children who were brought to the United States against their will and who hoped to one day return to their homes across the Atlantic.
In 1860, more than 50 years after the international slave trade was outlawed in the United States, the Clotilda, carrying over 100 captive Africans – men, women, and children – sailed up the Mobile River in Alabama under the cover of night. Knowing full well that what he was doing was illegal, the ship's captain, after unloading his captives, burned and scuttled the ship. In 2019, almost 160 years later, the wreck was located. Since then, archaeologists and historians have been studying its contents – a snapshot of the ship at the moment of its chaotic destruction. But the legacy of the ship isn't just the underwater shipwreck and the objects found on board. The enslaved Africans that arrived on the Clotilda and were later liberated by the Emancipation Proclamation founded their own community, Africatown, just a few miles north of Mobile.
Join us for this special event and hear from the archaeologists exploring the shipwreck, the historians researching its history, and the descendants of the people who were brought over on the ship, as they work to preserve the Clotilda and ensure that its legacy and its stories are not forgotten.
Learn more and register for Diving for the Clotilda on Saturday, October 15.
Image ©2022 Alabama Historical Commission. Created by Daniel Fiore.
International Archaeology Day Blog
Register for the Event