September 12, 2012
Eta Sigma Phi Chapter Teams Up with Local AIA Society to Host a Week of Archaeology Events
---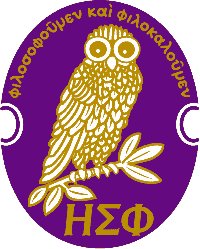 To celebrate National Archaeology Day, the Eta Sigma Phi of Creighton University is working in conjunction with the AIA-Omaha-Lincoln Society to host a whole week of events. This fun filled week starts October 7th and inclues: Movie Night with "Indiana Jones and the Raiders of the Lost Ark" on Sunday the 7th; Preschool Archaeology Workshop on Monday at Creighton University's Russell Childhood Development Center; "So You Want to Dig? A Colloquium on Field School Opportunities" with Dr. Erin Averett and student speakers on Tuesday; and concludes with a lecture by Dr. Michael Hoff on "From Pirates to the Pax Romana: Roman Cities of Asia Minor" on Wednesday.
See the National Archaeology Day Events Calendar
More information about how your organization can become a Collaborating Organization for National Archaeology Day.
International Archaeology Day Blog