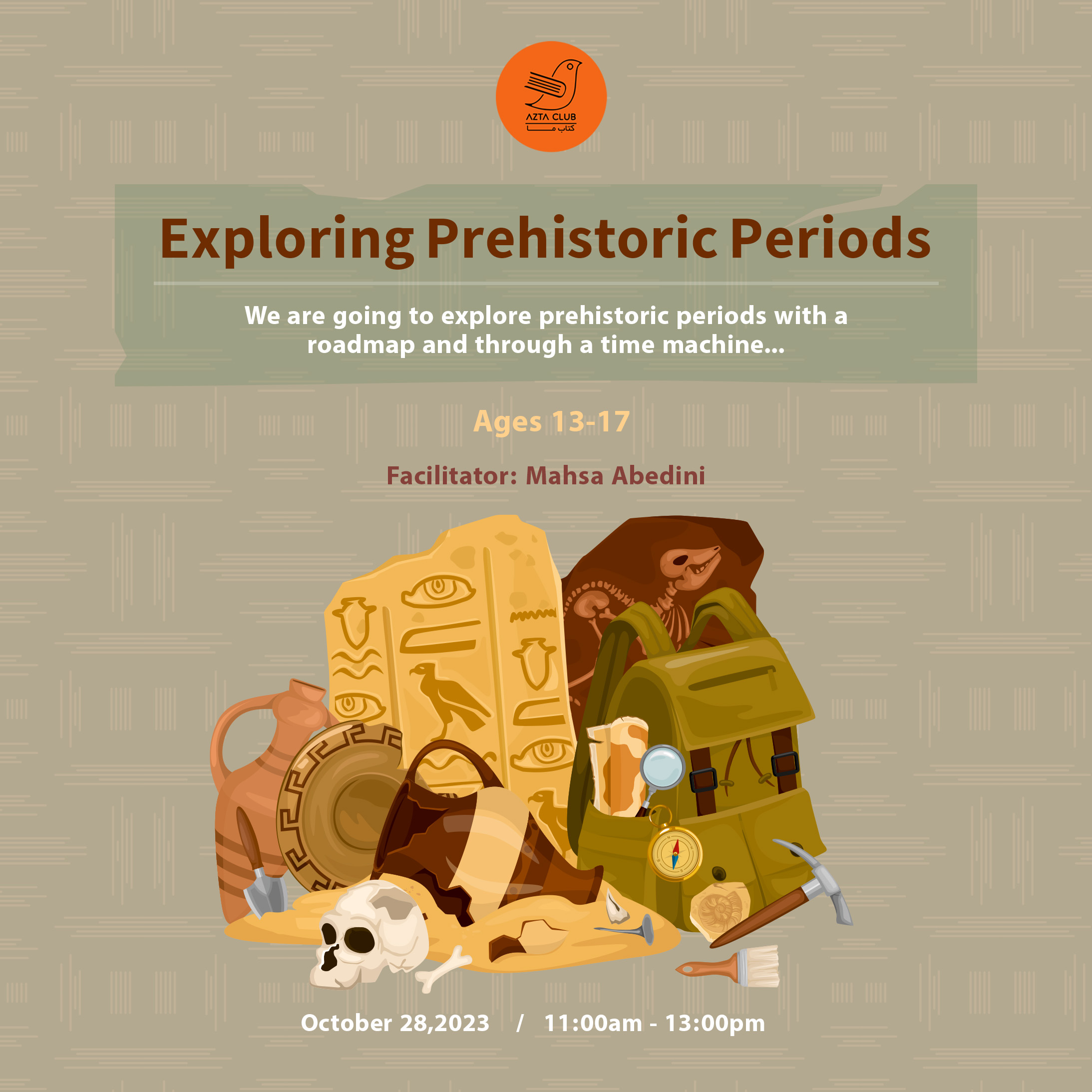 In this event, teenagers will travel in time with the help of a roadmap to experience the wonderful life of an archaeologist. Group activities and games are included to answer the following questions:
-How does an archaeologist find the artifact?
-How is the chronology of artifacts defined?
-How did the evolution happen?
Our focus is on developing a set of skills such as questioning, thinking in the right way and analyzing artifacts. Teenagers of 13 to 17 years old and above are welcomed.
When placing events on your calendar using these buttons, please check that time zone displays correctly.