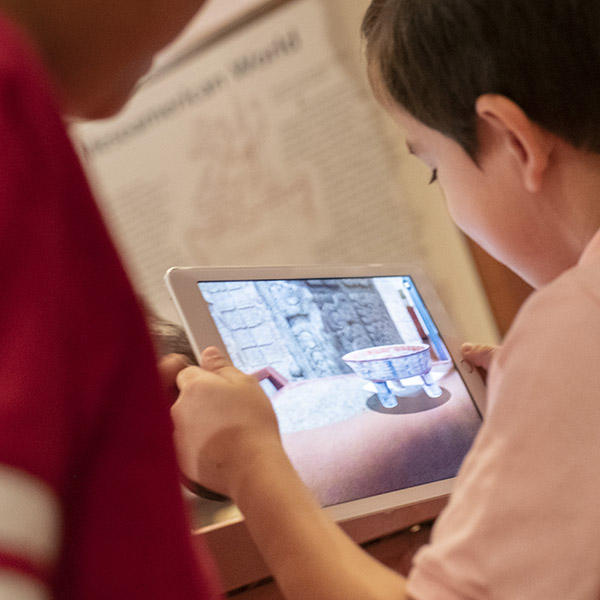 Drop-in Activity
For International Archaeology Day, "shrink" yourself down to "walk" into an ancient Maya vessel using augmented reality! Maya women were often essential for uniting kingdoms. When a marriage was arranged between Maya royal families, kings would exchange gifts like this ceramic three-legged plate for serving chocolate. Use the museum's iPad as a "magic window" to discover fine details on one such plate that cannot be seen on the actual artifact. A gallery facilitator will guide you through the experience and will share more about the Maya.
Regular museum admission rates apply.
Photo © Tony Rinaldo
When placing events on your calendar using these buttons, please check that time zone displays correctly.