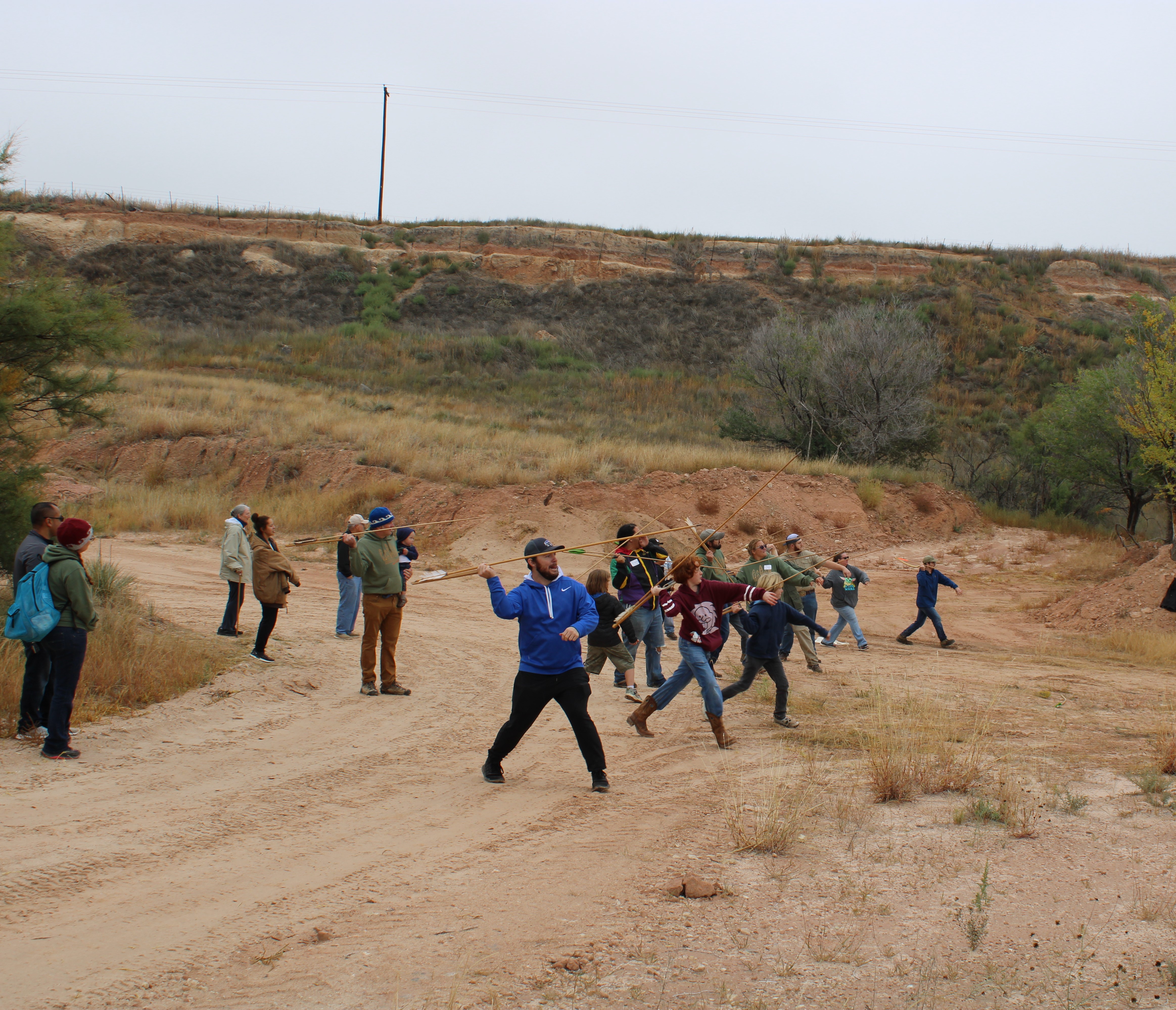 Join Blackwater Draw National Historic Landmark and Museum staff and Mu Alpha Nu Anthropology Club for a morning of friendly competition. Competitors will use atlatls to throw darts at 6 different targets featuring Ice Age Megafauna. Competitors and spectators alike can enter the Halloween Costume Contest. Winners will be announced following the competition and receive Blackwater Draw merch and bragging rights. This event is free and open to the public! We hope to see you at the Draw!
•
A presentation will be given inside the Interpretive Center following the competition (approx. 1 pm) by site director, Dr. Brendon Asher. The Interpretive Center includes an excavation of two late paleo-indigenous bison kill events. The Anthropology club will sell refreshments during the event (cash only)
When placing events on your calendar using these buttons, please check that time zone displays correctly.