VIRTUAL - The Seven Wonders of the Ancient World: Monumental Power, Politics and Pride
November 18, 2021 @ 5:00 pm

MST

Mountain Time
This is an online event.
Sponsored by: Archaeological Institute of America
---
Although most people today are aware of the Seven Wonders of the Ancient World, few can name all seven.  Perhaps fewer still realize that throughout much of its history the list was never static.  From the time of its creation in the 3rdcentury BCE until the Renaissance when the list finally became canonized, "Wonders" were added and removed from the list according to such factors as political expediency, religious affiliation and personal taste.  Although the list has been constantly adapted, the idea of the Seven Wonders has remained a cultural icon for human achievement to this day. Why has it maintained such popularity for over 1700 years?  Certainly, much of the appeal lies in the pleasure of contemplating buildings and statues of great size, intense beauty and ingenious craftsmanship.  This lecture argues, however, that in the pre-modern world the list of the Seven Wonders functioned as an arena to display dominance and power.  By reviewing the cultural climate in which the list was initially created together with the historical circumstances that motivated changes to the list, this lecture will explore how the list of the Seven Wonders has promoted notions of cultural, political and religious supremacy from antiquity to the present.
Short bibliography and/or website on lecture topic:
P.A. Clayton and M. J. Price, The Seven Wonders of the Ancient World (2002)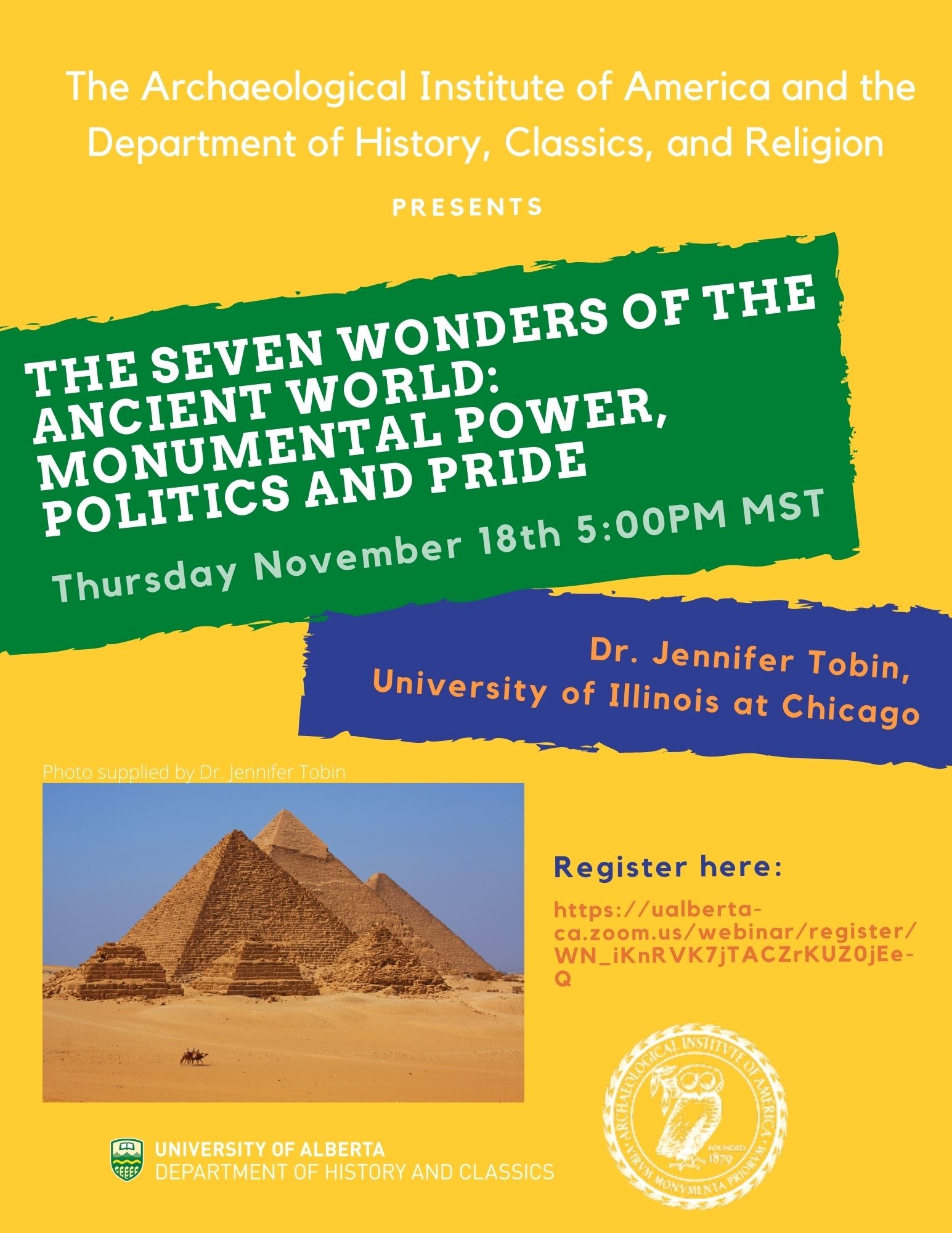 When placing events on your calendar using these buttons, please check that time zone displays correctly.