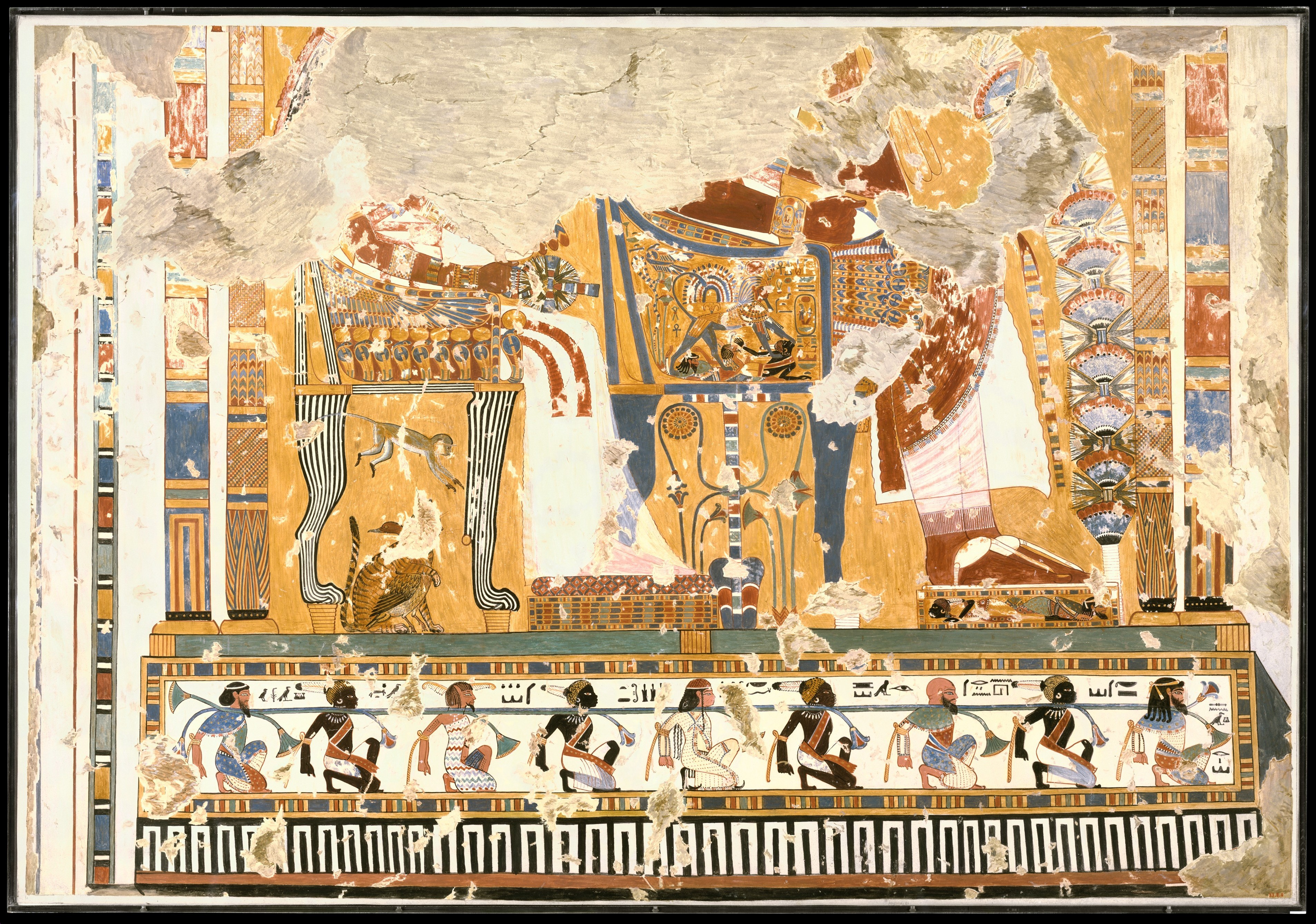 A lecture by Dr. Flora Brooks Anthony, Kennesaw State University
AIA Central Carolinas Society 333 and Davidson College, Davidson, NC, welcome the public to join us for a free virtual lecture by Dr. Flora Brooks Anthony of Kennesaw State University, Georgia. THIS LECTURE WILL BE HELD ON ZOOM ONLY, not in person. https://go.davidson.edu/AIA-lecture
Dr. Flora Brooke Anthony, "Foreigners as Symbols in Ancient Egyptian Tombs (1550-1372 BCE)"
About the lecture:
During the 18th dynasty (1550-1372 BCE), the height of Egyptian imperial expansion, images of foreigners bearing tribute became popular in the tombs of the Egyptian elite. This lecture will explore the significance of these images, arguing that they not only show the Egyptian state's ability to impose order on foreign lands, but also symbolize the tomb owner's ability to overcome the chaos of death and achieve a successful afterlife.
About the speaker:
Dr. Anthony, an Assistant Professor of Art History, Kennesaw State University, is the author of Foreigners in Ancient Egypt: Theban Tomb Paintings from the Early Eighteenth Dynasty (1550-1372 BC), published by Bloomsbury Academic 2017). She can currently be seen on the show Egypt: The Unexplained Files, airing on the Science Channel, as for example in this episode: https://www.sciencechannel.com/tv-shows/egypts-unexplained-files/full-episodes/tuts-curse-the-new-evidence?
When placing events on your calendar using these buttons, please check that time zone displays correctly.