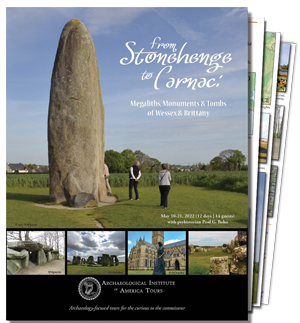 Megaliths, Monuments & Tombs of Wessex & Brittany
Explore the extraordinary prehistoric sites of Wessex, England, and Brittany, France. Amidst beautiful landscapes see world-renowned, as well as lesser-known, Neolithic and Bronze Age megaliths and monuments such as enigmatic rings of giant standing stones and remarkable chambered tombs.
When placing events on your calendar using these buttons, please check that time zone displays correctly.