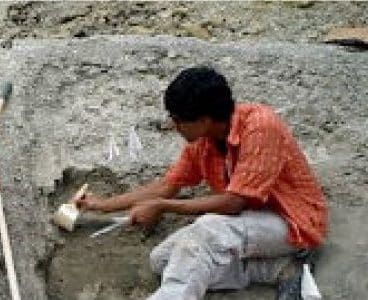 Join us at the Museum for Archaeology Day on October 21 for an unforgettable journey into the depths of human history. Immerse yourself in a world of ancient wonders, where the past comes to life through interactive experiences and engaging activities.
Discover the art of craftsmanship with hands-on crafting sessions. Meet fellow enthusiasts and archaeology experts who share your passion for uncovering the mysteries of the past.
Don't miss the captivating flintknapping demonstration, a true window into the skill and ingenuity of our ancestors. Witness firsthand the techniques they used to fashion tools from stone, a key innovation that shaped human civilization.
Whether you're a seasoned archaeology enthusiast or just curious about the secrets buried beneath our feet, Archaeology Day at the Museum promises a day filled with exploration, education, and excitement. Mark your calendars for October 21, and let's embark on this archaeological adventure together!
When placing events on your calendar using these buttons, please check that time zone displays correctly.