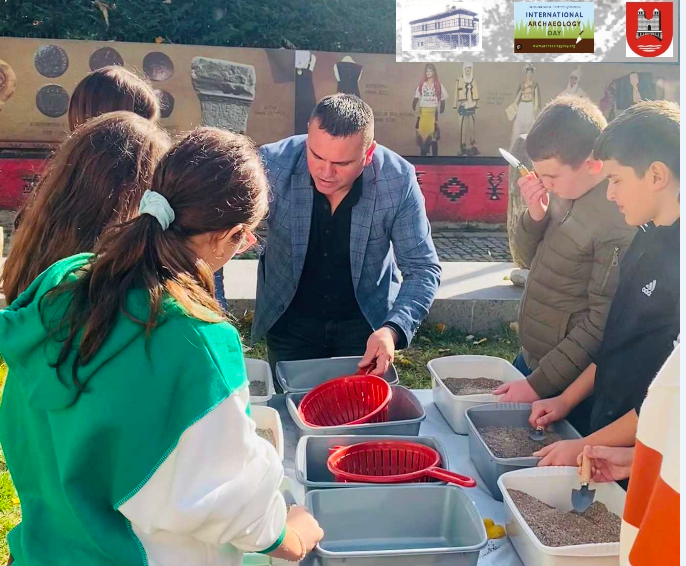 In the Archaeological Park near the Museum of Peja, today we marked the "International Day of Archaeology" under the leadership of PhD.c Sefer Lajqi-archaeologist with the activity "Young Archaeologists" (simulation) with students of Sh. M.F. Vaso Pashë Shkodrani also students from SH.M.Technik "Shaban Spahija".
New archaeological discoveries during the year 2023 brought to the Museum of Peja-Sector of Archaeology were presented to those present.
When placing events on your calendar using these buttons, please check that time zone displays correctly.