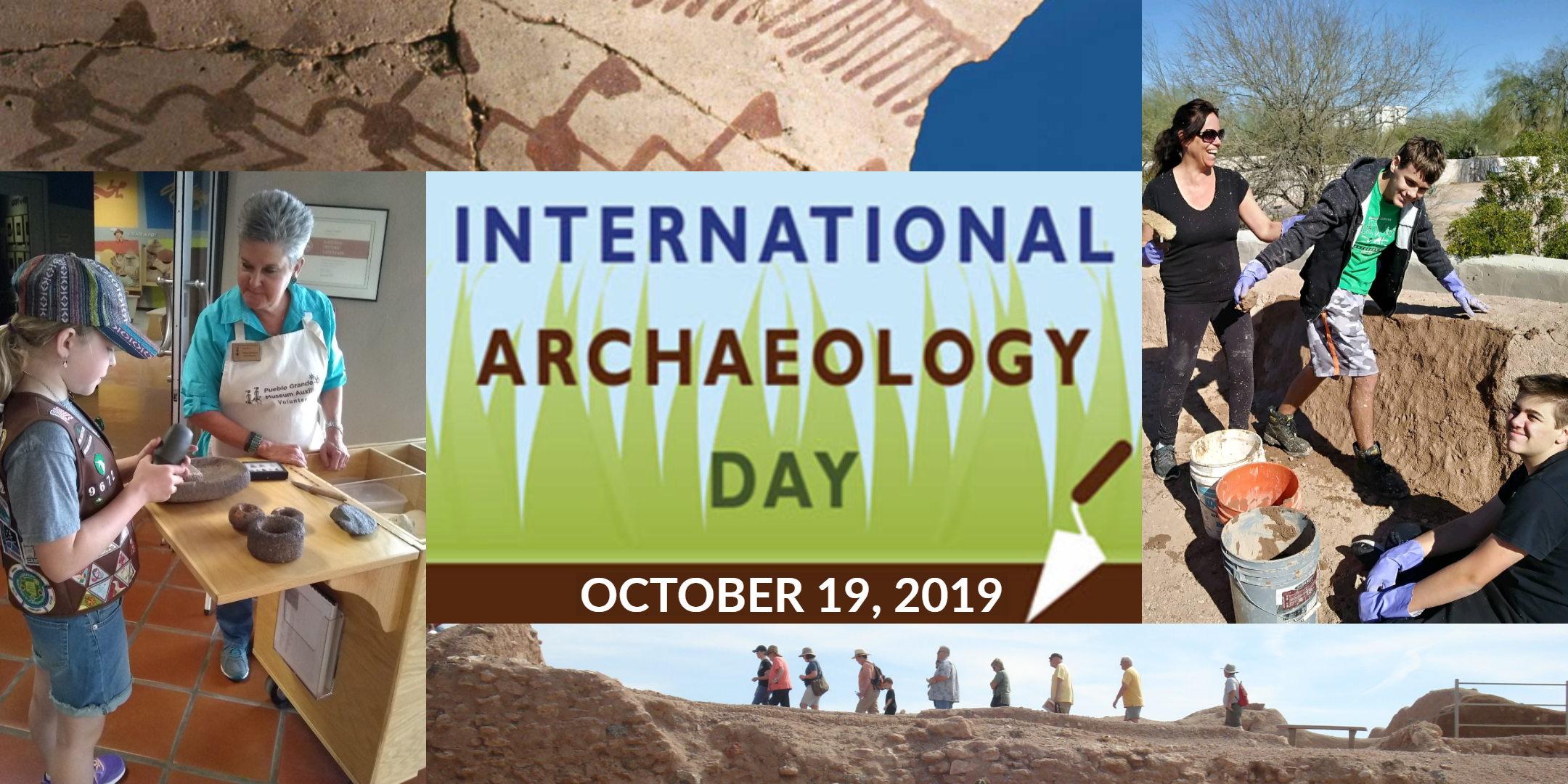 Celebrate International Archaeology Day (IAD) at Phoenix's largest preserved archaeological site, Pueblo Grande Museum (PGM) on Saturday, October 19. Enjoy a full day of fun from 9 a.m. to 4 pm with interpretive stations throughout the archaeological site, artifact show and tell stations, and crafts inspired by archaeology and southwestern cultures. All IAD activities are included with museum admission.
To register for two-for-one admission tickets, visit pueblogrande.com or call (602) 495-0901. Visit archaeological.org/archaeologyday for more information on International Archaeology Day.
Event Details:
9 a.m. to noon – Mudslinging preservation demonstration on platform mound
10 a.m. to 4 p.m. – Crafts for Kids
9 a.m. to 4 p.m. – Interpretive Stations and Artifact Show & Tell
When placing events on your calendar using these buttons, please check that time zone displays correctly.