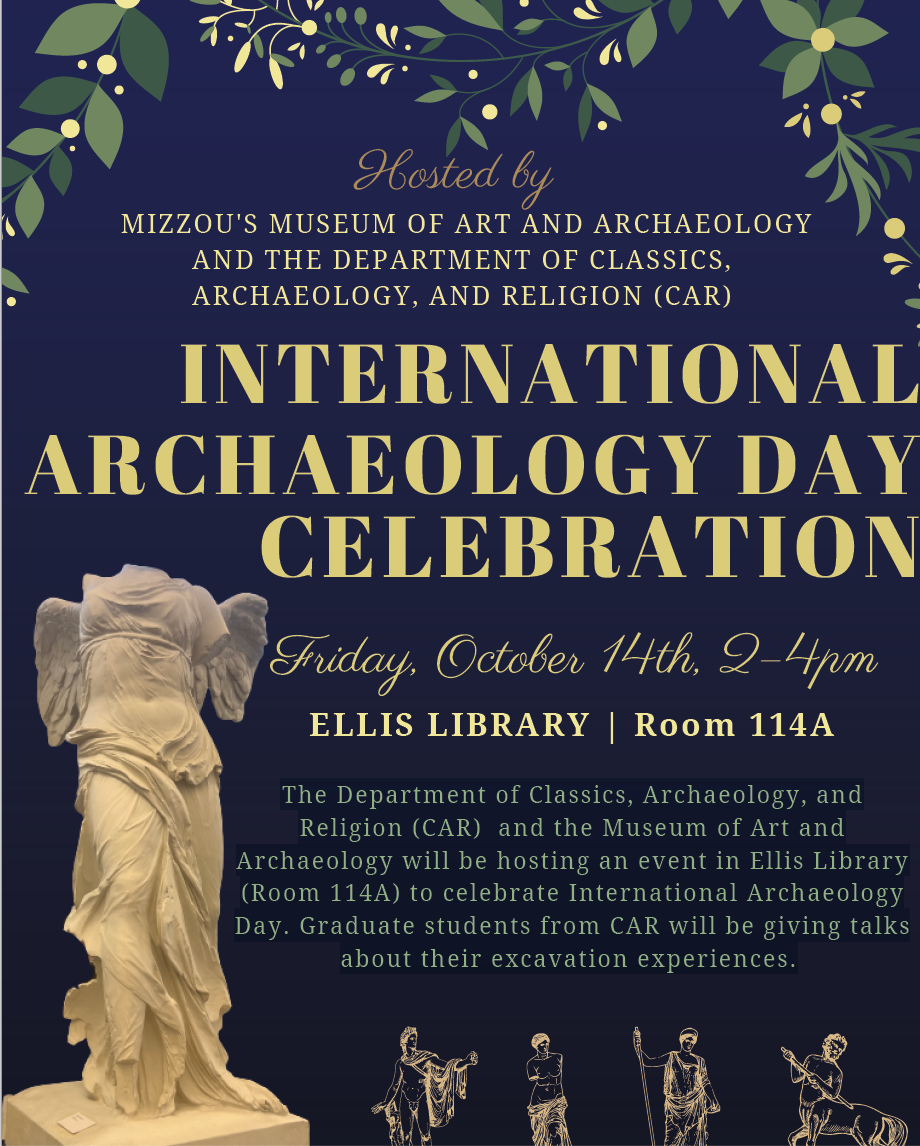 The University of Missouri-Columbia Department of Classics, Archaeology, and Religion (CAR) and the Museum of Art and
Archaeology will be hosting an event in Ellis Library (Room 114A) to celebrate International Archaeology
Day. Graduate students from CAR will be giving talks about their excavation experiences.
When placing events on your calendar using these buttons, please check that time zone displays correctly.