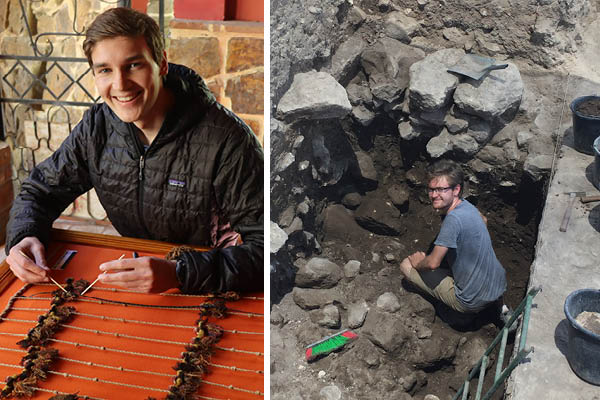 Drop in to learn about archaeology with graduate students. Join archaeologist Jack Bishop and examine ancient stone tools for a glimpse into the early domestication of animals and the rise of agriculture in the Middle East (11:00 am–1:00 pm). See how the ancient Inka of Peru (c. 1400–1532 CE) wrote with string. Join archaeologist Mack FitzPatrick in deciphering a khipu—a knotted string record-keeping system–through close examination of a working replica. (1:00–3:00 pm). Handle examples and ask questions. Look for the archaeologists in the third floor gallery.
Free with regular museum admission.
Presented by the Peabody Museum of Archaeology & Ethnology and Harvard Museums of Science & Culture
When placing events on your calendar using these buttons, please check that time zone displays correctly.