VIRTUAL - Irving Finkel Returns! Voices Out of the Darkness
June 5, 2022 @ 3:00 pm

-

4:30 pm

CDT
This is an online event.
Sponsored by: AIA-Houston Society
---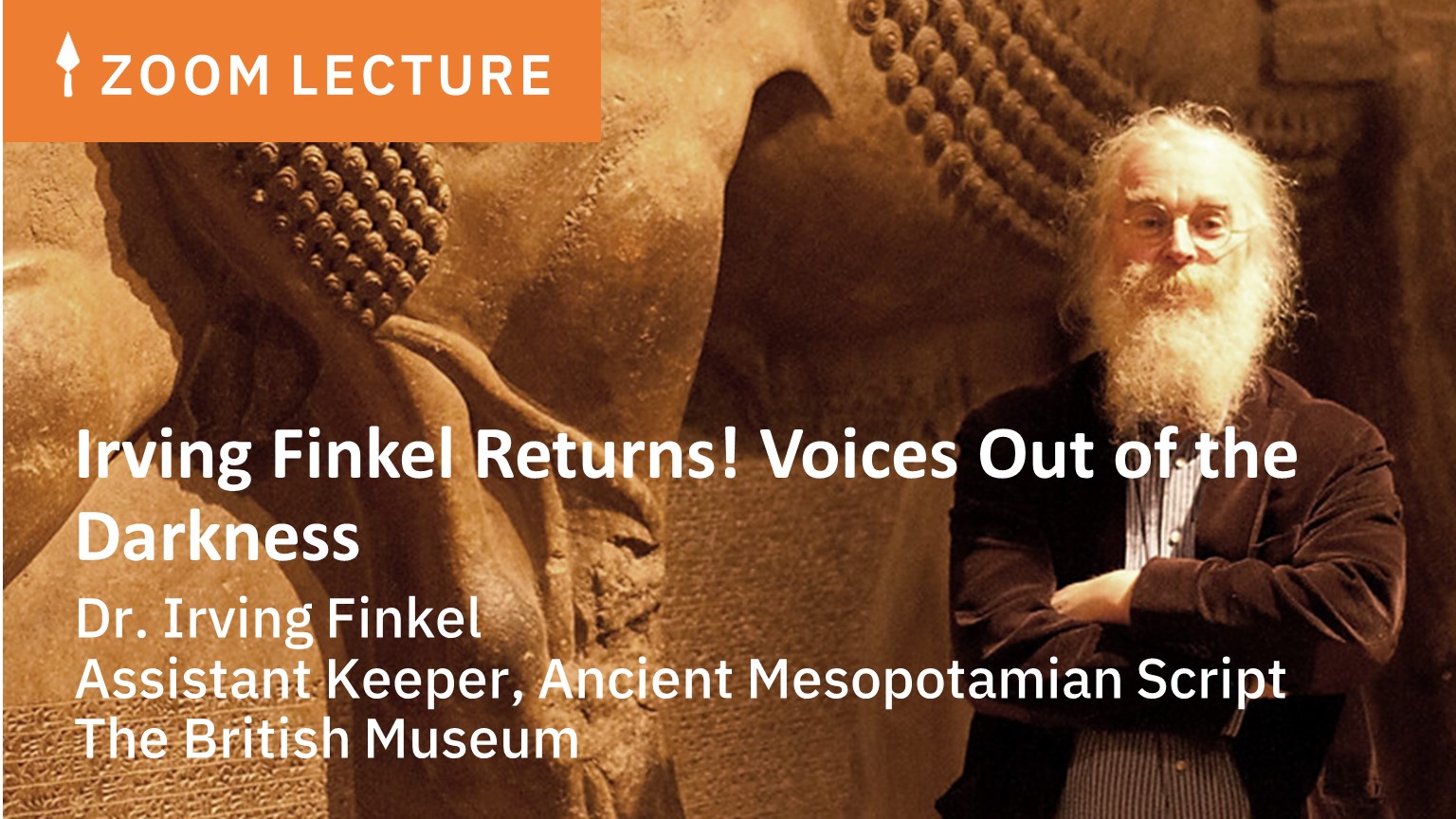 Dr. Irving Finkel returns to Zoom for a talk hosted by Archaeology Now about the "people between the rivers" — the Tigris and the Euphrates Rivers, that is. Were the people of ancient Mesopotamia so very different from us? Did they enjoy a good dinner, rejoice in love, fling curses at a faithless spouse, and quake in fear at the wrath of gods? We are fortunate because we have their most intimate thoughts, inscribed in clay thousands of years ago, still accessible to us. Dr. Finkel, a renowned expert, unlocks their writing in cuneiform, opening a dramatic window into the ancient Mesopotamian world, revealing lives that are every bit as complex and human as are our own lives today.
When placing events on your calendar using these buttons, please check that time zone displays correctly.