Israel Revisited
May 9, 2023

-

May 25, 2023
---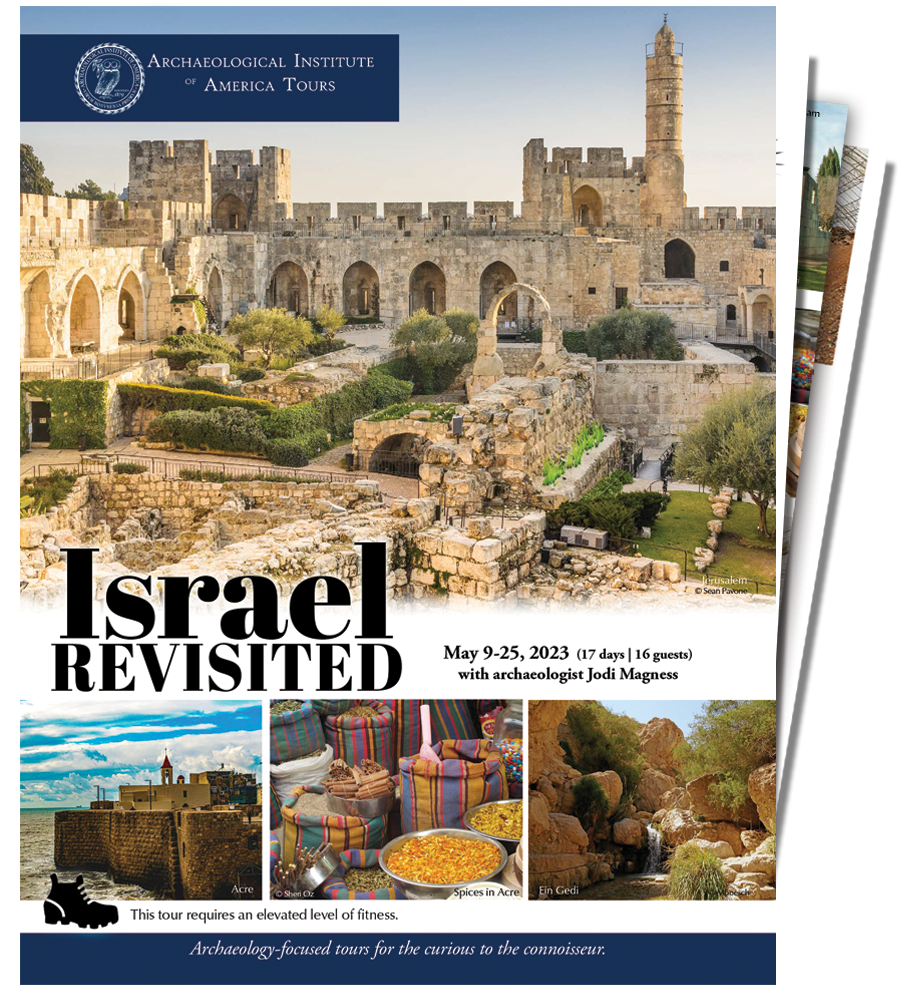 Highlights include:
• Three UNESCO World Heritage Sites:
o The Old City of Acre, a walled port city with the well-preserved remains of the 12th-century Crusader town, capital of the medieval kingdom of Jerusalem.
o Tel Hazor National Park with the ancient city of Hazor which, twice in its history, was the largest fortified city in the area.
o Ein Avdat, a vast canyon with caves where monks once resided, part of the "Incense Route – Desert Cities in the Negev".
• Walks and hikes in several nature reserves and national parks:
o Tel Dan Nature Reserve, with the ruins of a 5,000-year-old city and the world's oldest-known gated archway.
o Gamla Nature Reserve, home to Israel's highest cascade (the 170-foot Gamla Waterfall), the remains of the ancient city of Gamla, and a Bronze Age field with 716 dolmens
(megalithic structures of smaller vertical stones with one or more capstones).
o Banias Nature Reserve, where we find Israel's largest waterfall and the ruins of a palace complex built by Agrippa II.
o A walk on Mount Scopus, where we will visit the burial cave of Nicanor and then peruse the Hebrew University Institute of Archaeology's collection o The lush oasis of Ein Gedi
National Park, with a hike along sparkling David's Stream and the ruins of an excavated ancient synagogue with a perfectly preserved mosaic floor.
• Wadi Qelt's monastery of St. George of Choziba, a breathtaking complex perched on the side of the valley's walls.
• A well-paced itinerary with four nights at our hotel on Tze'elon Beach, on the eastern shore of the Sea of Galilee, including a boat ride; and four nights in Jerusalem, with visits to the
Rockefeller Archaeological Museum, the excavations on the southwest side of Temple Mount, and the Southern Wall Museum.
• The desert town of Nitzana, with ancient petroglyphs and the remains of a Byzantine church, plus a chance to enjoy the hospitality of the Negev Bedouins.
When placing events on your calendar using these buttons, please check that time zone displays correctly.