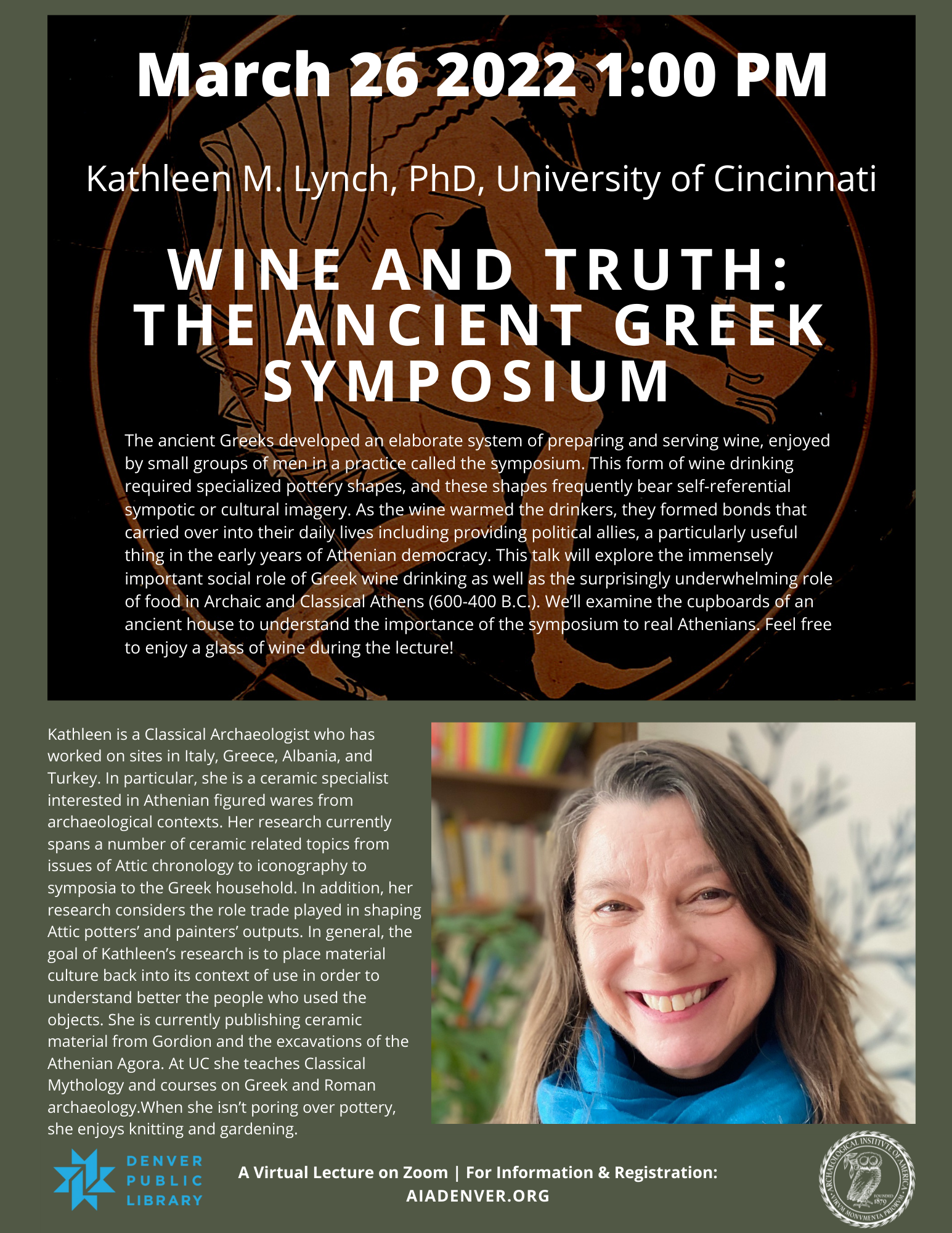 Biography:
Kathleen is a Classical Archaeologist who has worked on sites in Italy, Greece, Albania, and Turkey. In particular, she is a ceramic specialist interested in Athenian figured wares from archaeological contexts. Her research currently spans a number of ceramic related topics from issues of Attic chronology to iconography to symposia to the Greek household. In addition, her research considers the role trade played in shaping Attic potters' and painters' outputs. In general, the goal of Kathleen's research is to place material culture back into its context of use in order to understand better the people who used the objects. She is currently publishing ceramic material from Gordion and the excavations of the Athenian Agora.
Kathleen's book, The Symposium in Context, ASCSA Publications, won the 2013 AIA Wiseman Award for best book in archaeology. She won the 2014 UC Dolly A.B. Cohen Award for excellence in teaching, and the Provost's Award for faculty excellence in 2016.
At UC she teaches Classical Mythology and courses on Greek and Roman archaeology.
When she isn't poring over pottery, she enjoys knitting and gardening.
Abstract:
The ancient Greeks developed an elaborate system of preparing and serving wine, enjoyed by small groups of men in a practice called the symposium. This form of wine drinking required specialized pottery shapes, and these shapes frequently bear self-referential sympotic or cultural imagery. As the wine warmed the drinkers, they formed bonds that carried over into their daily lives including providing political allies, a particularly useful thing in the early years of Athenian democracy. This talk will explore the immensely important social role of Greek wine drinking as well as the surprisingly underwhelming role of food in Archaic and Classical Athens (600-400 B.C.). We'll examine the cupboards of an ancient house to understand the importance of the symposium to real Athenians. Feel free to enjoy a glass of wine during the lecture!
When placing events on your calendar using these buttons, please check that time zone displays correctly.