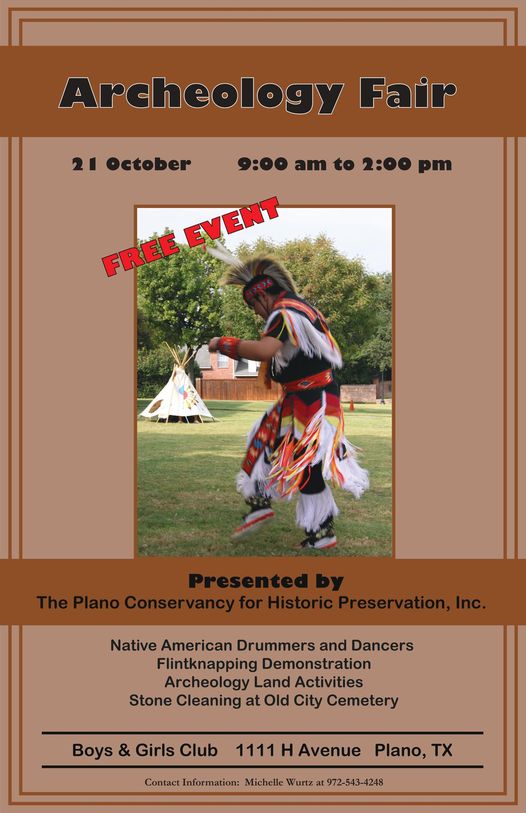 This year's Archeology Fair will be held at the Plano Boys and Girls Club on October 21st!
The Fair is a FREE event which offers budding "junior archaeologists" an opportunity to participate in a mock excavation while learning proper excavation techniques and basic archaeological concepts from professionally trained archaeologists. Children also participate in Archaeology Land. In Archaeology Land, children are provided an activity workbook and learn interesting facts about the prehistoric inhabitants of northcentral Texas and their lifestyle as they move from activity to activity. At each station, children participate in a hands-on activity, such as corn grinding, pottery design replication, rock painting, basket weaving, bracelet making, and corn husk dolls. Demonstrations by flintknappers and atlatl throwers provide insight into the technologies of prehistoric peoples. Performances by the Bear Claw Singers, a Native American drummer and singer group who have shared their talents with the Archaeology Fair for the past ten years, are a highlight and a crowd favorite.
When placing events on your calendar using these buttons, please check that time zone displays correctly.