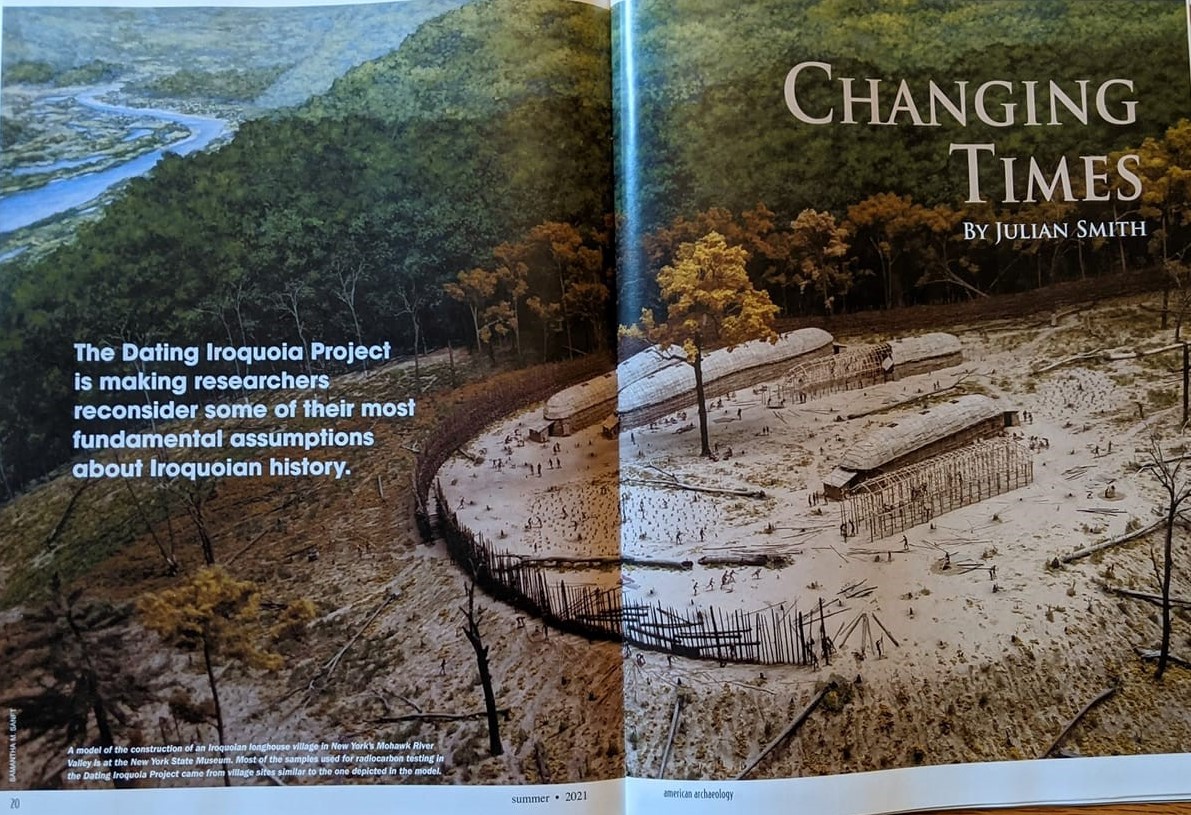 Chronologies fundamentally underpin all other aspects of archaeological thought. When our timeframes shift, so to does the historical interpretive framework or scaffolding upon which we build our explanations for how past events unfolded. In this talk, I will briefly summarize work completed to date by the Dating Iroquoia project. Our aim has been to construct a more refined regional chronologies for select Northern Iroquoian sites and community relocation sequences through radiocarbon dating and Bayesian chronological modelling. Our focus is the ca. AD 1480-1610 period and the beginning of European contact. We use novel approaches for clarifying the calibration curve from the radiocarbon dates. The development of enhanced date estimates for specific sites in this period has allowed us to re-plot the date of events. The results have shifted our thinking about Northern Iroquois polity development and population movement. This includes rethinking the nature and timing of the historic enmity between the Huron-Wendat and Haudenosaunee nations and processes of population movement between ancestral Huron-Wendat communities in south-central Ontario.
Register for this event by clicking the button below.
Register
When placing events on your calendar using these buttons, please check that time zone displays correctly.