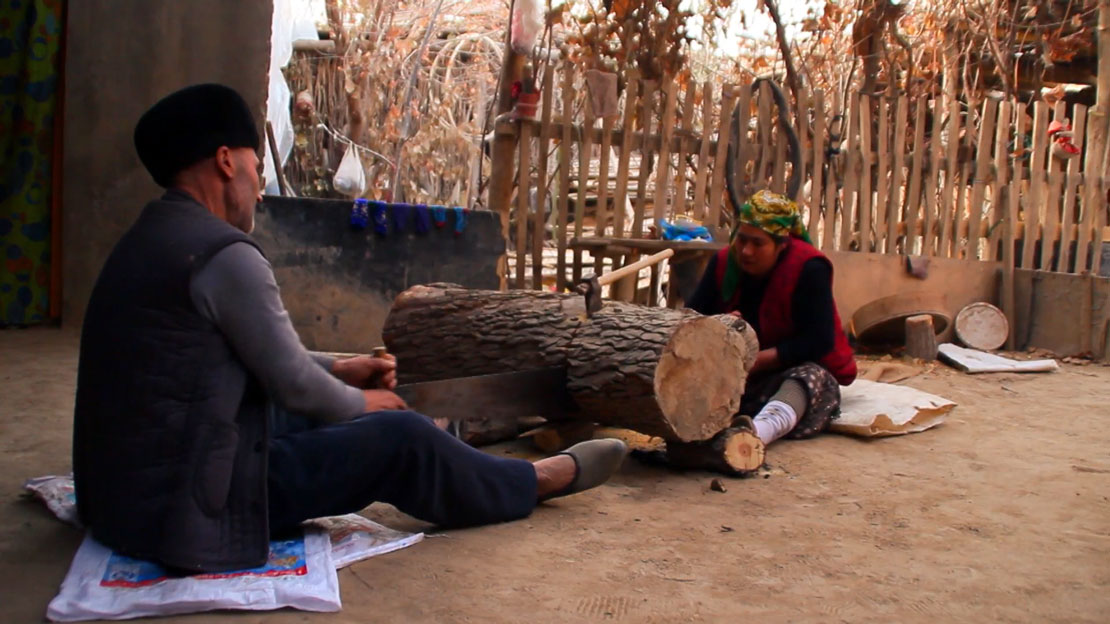 The 2022-2023 culture film series Folklife, a joyful celebration of local folkways: writing, storytelling, visual arts, handcrafts, cuisine, and other forms of expression which make places and people distinctive and create bridges to connect them with other cultures around the world.
At the Edge of the Bazaar
Dir. Abdukadir Upur and Dilmurat Tohti (2015)
Two rural Uyghur craftsmen work on their traditional handcrafts before the repression of their culture by the Chinese government deepens.The film, made by two young Uyghur filmmakers while still at university, gives a window into centuries-old material culture, as well as a glimpse of the bazaar where these goods were once sold, before government repression caused the bazaars and its craftspeople to disappear.
Speakers: Darren Byler, University of British Columbia, in conversation with David Dettman, Center for East Asian Studies, with new subtitles by Dr. Byler & Qanat Wolf.
When placing events on your calendar using these buttons, please check that time zone displays correctly.