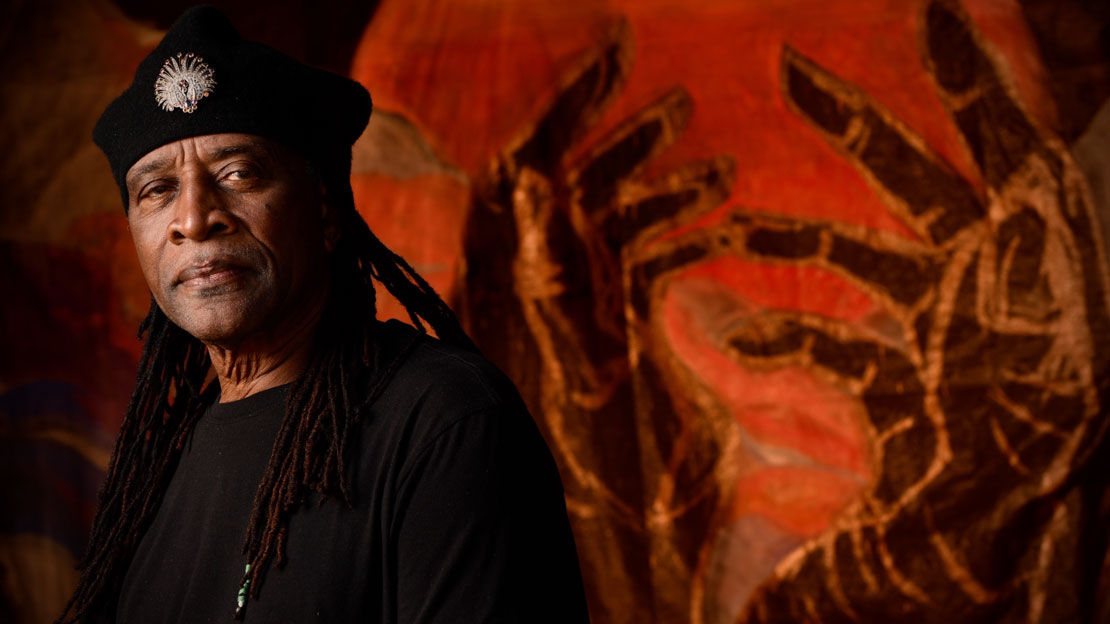 Adult Events
In partnership with internationally-renowned artist, composer, and educator Hannibal Lokumbe, the Penn Museum presents Stolen Legacy, a libretto and musical commentary on the removal of art from the African continent. This provocative piece responds to how, in Lokumbe's own words, "the exchange of money for art created expressly for the spiritual maintenance of a tribe and/or nation can create a lasting physiological wound to the culture from which it was removed." He adds that "nowhere is this more evident than in the case of African art." This program is part of the Museum's own reflective process about our institutional history, which is tied to colonialist and racist narratives, and our work to reconcile our past with restorative practices.
Be a part of this ongoing conversation about the history of museums and about ethical stewardship of the legacy of the past.
As part of a multi-tiered experience that includes classroom visits and a free public performance, join Hannibal Lokumbe, composer/author of Stolen Legacy, for a conversation about the the intersections of art, the cultural legacy of colonialism, and monetary exchange, open to both University of Pennsylvania students and the general public at the Penn Museum on January 13 at 3 pm. Dr. Tukufu Zuberi, Curator of our Africa Galleries and Lasry Family Professor of Race Relations in Penn's Sociology Department, will facilitate the discussion between the artist and the audience.
About Hannibal Lokumbe
Classic composer and jazz trumpeter Hannibal Lokumbe (né Marvin Peterson) has been celebrating and commemorating the African-American experience through music and words for over four decades. Lokumbe's work has been commissioned and performed by symphonies and orchestras across the country, including the Philadelphia Chamber Orchestra, the Detroit Symphony Orchestra, the New Jersey Symphony Orchestra , and the Philadelphia Orchestra. His oratorio "African Portraits" has been performed over two hundred times by orchestras across America since its Carnegie Hall debut in 1990, and was recorded with the Chicago Symphony Orchestra under the direction of Daniel Barenboim. He has received numerous fellowships and awards, including from the NEA, and is a Lifetime Inductee to the Harlem Jazz Hall of Fame.
When placing events on your calendar using these buttons, please check that time zone displays correctly.