VIRTUAL - The Aqua Traiana: Recovering the Sources of Rome's Lost Aqueduct
March 16, 2021 @ 7:00 pm

EDT

Central Time
This is an online event.
Sponsored by: Archaeological Institute of America
---
For more than a decade, the Aqua Traiana project has been investigating the mysterious headwaters of the Aqua Traiana, the aqueduct introduced by the emperor Trajan to Rome in 109 CE.  At Vicarello, adjacent to a celebrated ancient thermal bathing complex, the team recently discovered a vaulted gallery and its various intake and offtake branches preserved in a restoration of the 17th century and subsequently abandoned.  As we pieced together its relationship to other monumentalized sources we had discovered in the system, it became evident that Vicarello may have been the birthplace of the Aqua Traiana. Trajan's imperial predecessor, Domitian, owned a villa there.  As he became aware of the abundance of springs in the region, he seems to have acquired the property surrounding them and laid plans for what would become the Baths of Trajan in Rome.  This talk reviews the project's main discoveries and traces the hypothetical stages through which Domitian's vision for a small local aqueduct expanded into a grand urban project, eventually to be appropriated and largely implemented by Trajan.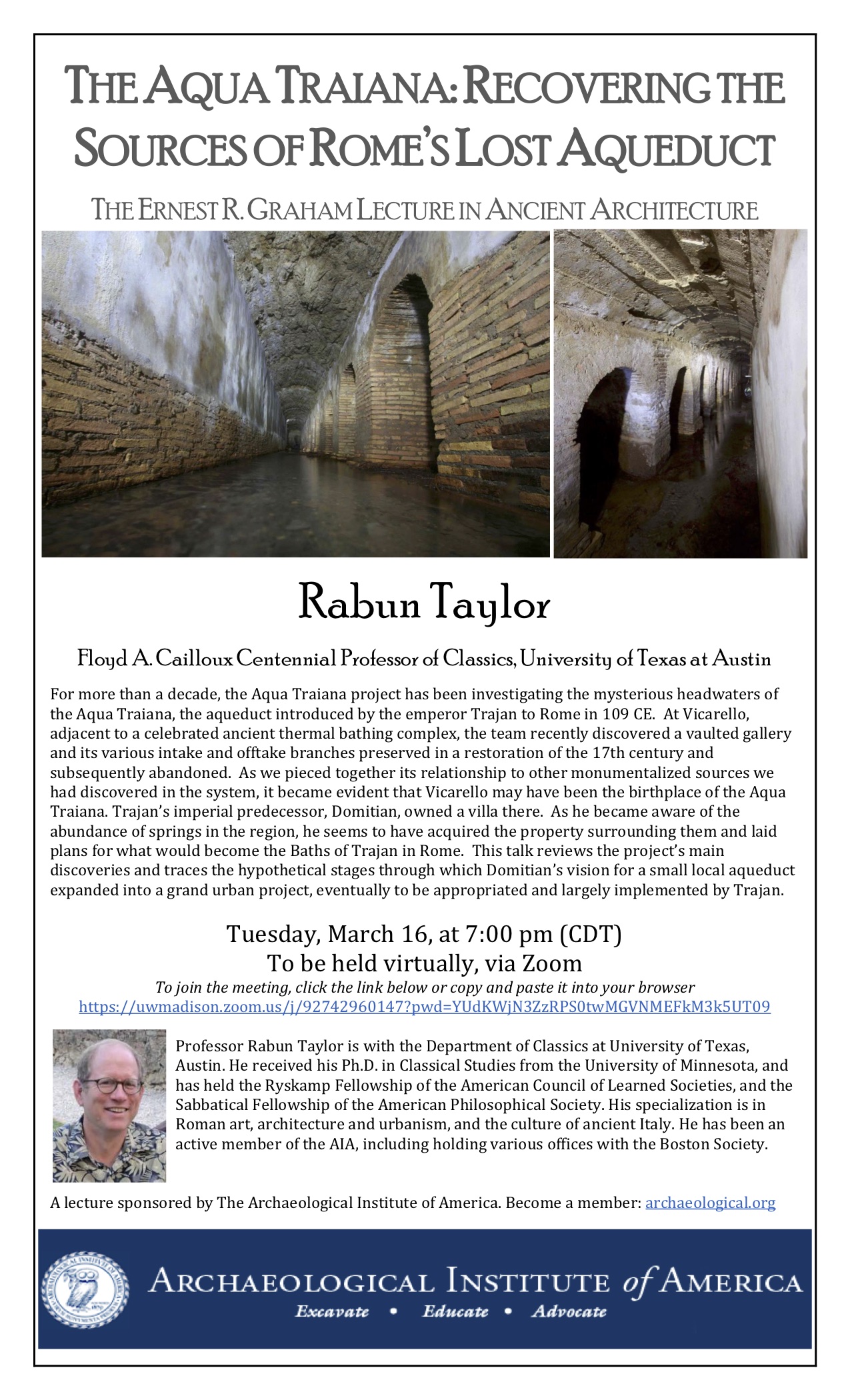 When placing events on your calendar using these buttons, please check that time zone displays correctly.