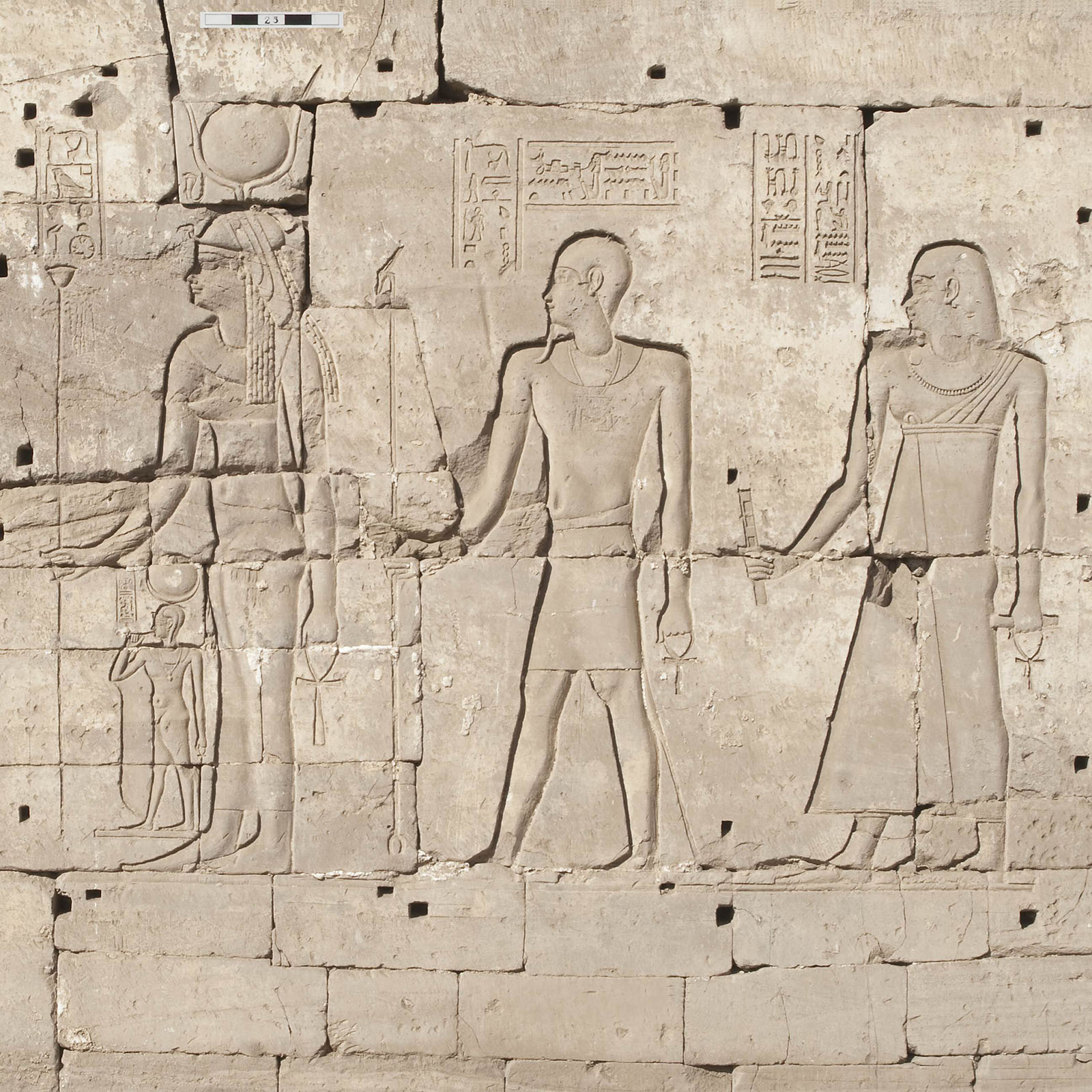 "Oh Unas, you have not gone away dead, but alive." The Pyramid Text quoted here tells us that the ancient Egyptians believed in the continued influence of the dead in the lives of the living. The dead in ancient Egypt were supernatural intermediaries, folk heroes, and some were even deified, worshiped as gods in the Egyptian pantheon. This talk will build on the research found in Dr. Troche's first book, Death, Power, and Apotheosis in Ancient Egypt (Cornell University Press, 2021) and invite audiences to learn about the spectrum of deceased actors in ancient Egypt. In particular, she will delve into the process by which some of these dead were deified and the ramifications of this deification, such as challenging royal authority during the Pyramid Age.
Free and open to the public. Free event parking at the 52 Oxford Street Garage. Presented by the Harvard Museum of the Ancient Near East and the Harvard Museums of Science & Culture
Image: Graffito scene invoking Imhotep at Ptah Temple Karnak. Credit: CFEETK.
When placing events on your calendar using these buttons, please check that time zone displays correctly.