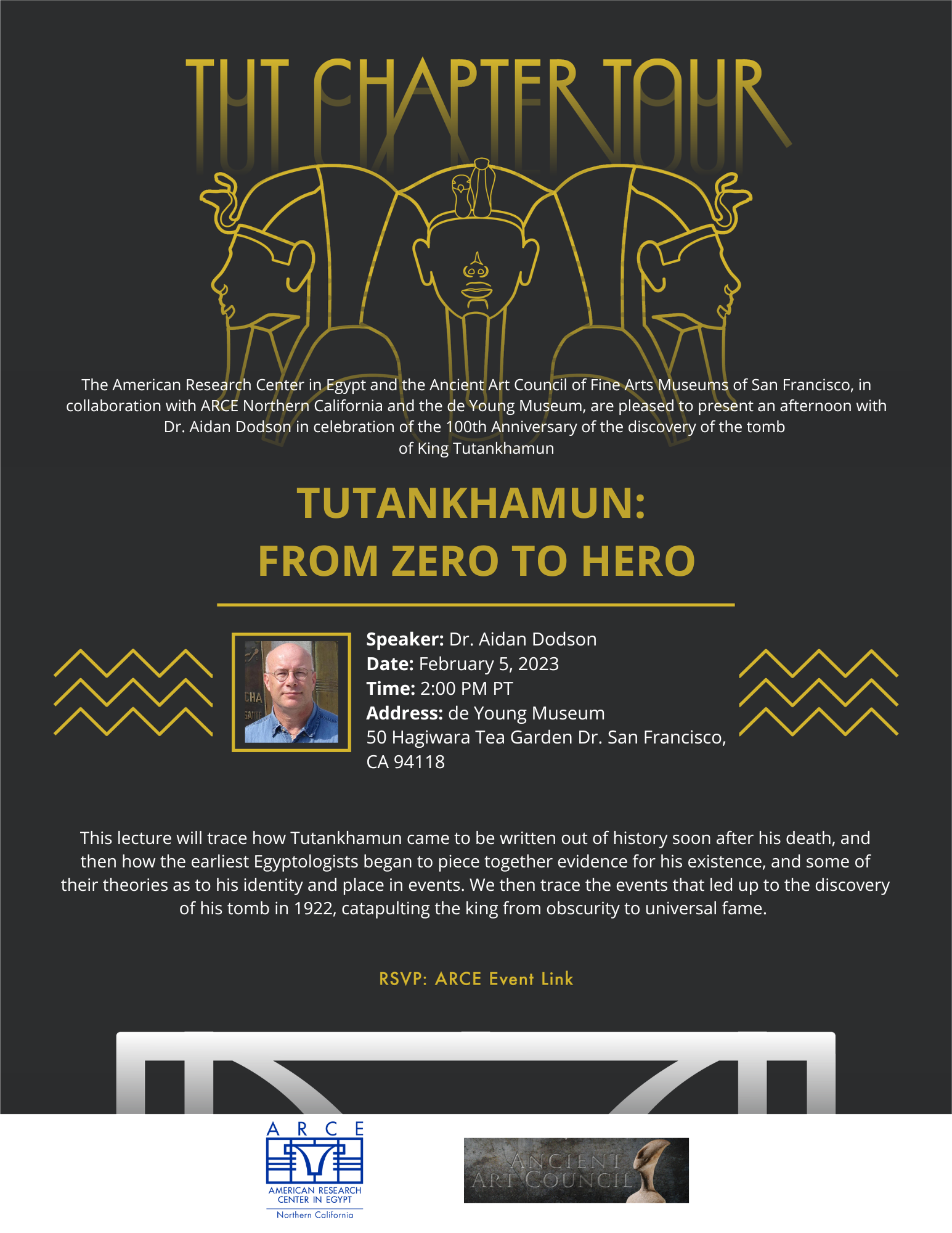 To anyone in the SF Bay Area interested in Ancient Egypt,
I wanted to let you know about an exciting event that ARCE Northern California is hosting with the American Research Center in Egypt and the Ancient Art Council of the Fine Arts Museums of San Francisco. On February 5 at 2pm, the Tut Chapter Tour is coming to the de Young Museum, and features a lecture by Dr. Aidan Dodson. For more information, please go to https://www.arce.org/west-coast-tut-tour. Be advised that although the event is free, registration is required. To go straight to registration, click on this link: https://secure.everyaction.com/imoaeYmGY0WyV2Q0J-9qpQ2 .
Hashtags: #TutChapterTour #ARCE #AidanDodson #deYoung
There will be a discount on ARCE membership for people who sign up at the lecture. Hope you can join us!
Glenn Meyer
ARCE Northern California Publicity Director
When placing events on your calendar using these buttons, please check that time zone displays correctly.