September 20, 2012
Family Activities Planned at the Haffenreffer Museum
---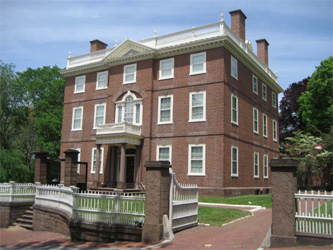 The Haffenreffer Museum of Anthropology at Brown University is planning to host a number of family activities on National Archaeology Day. Families are encouraged to visit the ongoing university dig, the Archaeology of College Hill, to see an excavation in action, then drop by the Haffenreffer Museum for mock digs and other family-friendlly archaeology-based activities.
See the National Archaeology Day Events Calendar
More information about how your organization can become a Collaborating Organization for National Archaeology Day.
International Archaeology Day Blog