October 16, 2012
Get Hands On Experience with the Kentucky Archaeological Survey
---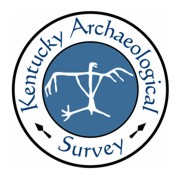 The Kentucky Archaeolgical Society and the Camp Nelson Civil War Heritage Park will be hosting open excavations on National Archaeology Day. The digs will be exploring the Fort Ancient period village site of Fox Farm and Camp Nelson's sutler store, in Mason and Jessamine Counties respectively. 
See the National Archaeology Day Events Calendar
More information about how your organization can become a Collaborating Organization for National Archaeology Day.
International Archaeology Day Blog