March 12, 2020
Graduate Student Paper Award Winner Announced
---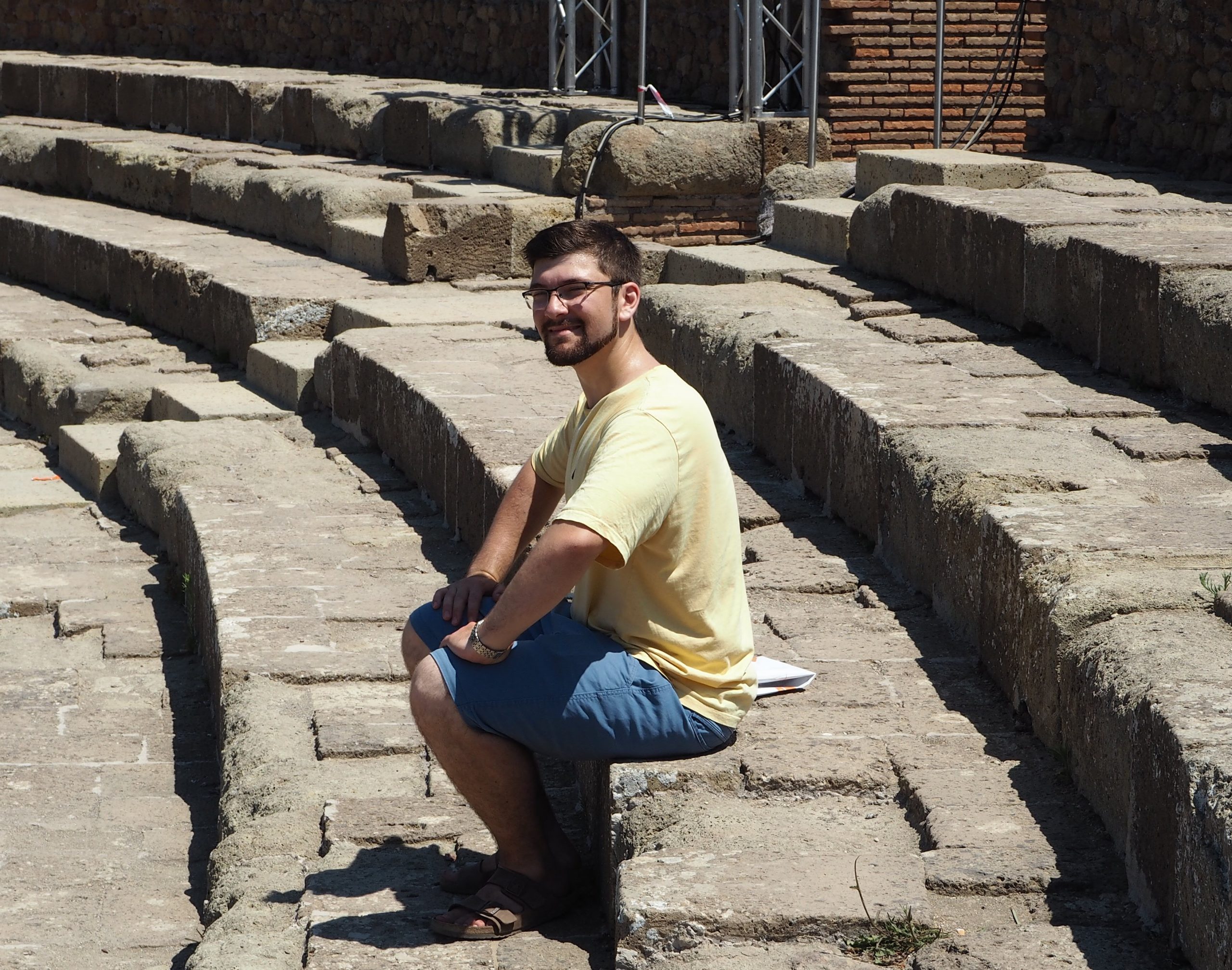 The Archaeological Institute of America is pleased to bestow First Prize for the Graduate Student Paper Award to Drew Davis, a PhD candidate at the University of Toronto. His paper, "Municipal Public Spending and Italian Urbanization in the Late Republic," drew on epigraphic evidence from the last two centuries of the Republic to challenge the notion that private elite expenditure drove most large public projects in this period. Looking outside of the city of Rome, Drew showed that public funds, in fact, provided the necessary resources for a great number of building projects and was far more common in the urban landscape of Italian communities than had been previously thought. This commendable paper contributes to significant recent scholarship on the process of Italian urbanization, particularly the autonomous role of and substantial contributions by individual Italian communities.
The Graduate Student Paper Award winner from the 2020 Annual Meeting is chosen at the culmination of the meeting's activities. He will be honored at the 2021 Awards Ceremony. The 2019 First Prize for the Best Graduate Student Paper Award was presented to Cai Thorman at the 2020 Annual Meeting, and Victoria Moses was awarded an Honorable Mention.
The Graduate Student Paper Award was established to recognize graduate students for their substantial contributions to the success of the Annual Meeting. If you are a graduate student planning to submit a paper for next year's Annual Meeting, we encourage you to apply. The award is by self-nomination and submissions remain anonymous throughout the award selection process. In order to be eligible, you must check the box labeled "Graduate student paper award" on the Open Session Submission Form that reads, "I am a graduate student and sole author of this paper and wish to be considered for the Graduate Student Paper Award." If you are presenting as part of a session, you need to remind your session chair to check this box for you when they submit all of the session materials. Only graduate students who have a paper accepted by the Program for the Annual Meeting Committee and have checked the box on the Open Submission Form will be eligible for the award.
For more information on past winners and how to apply for the Graduate Student Paper Award, please visit the GSPA page here.