October 23, 2013
Hear How Organizations Across the Country Celebrated International Archaeology Day
---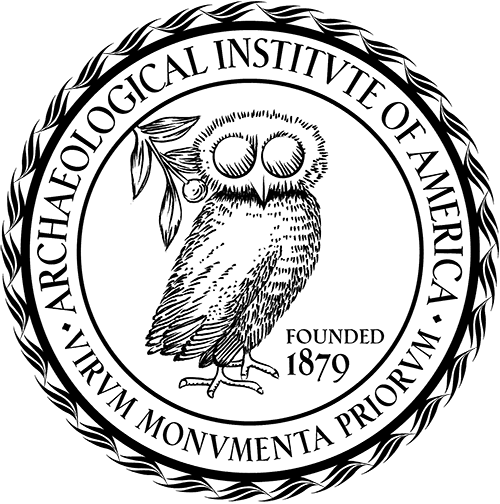 On October 10, the Peabody Institute Library invited Dr. Emerson Baker, a historic archaeologist, to give a talk. He spoke on the nature of early New England settlers' houses and lifestyles, including what they ate and drank based upon excavations at many seventeenth-century archaeology sites around New England. The event was well attended and the library is looking forward to having Dr. Baker back in the future.
For International Archaeology Day, the AIA-Princeton Society and the Princeton University Art Museum co-hosted two events at the muesum. In the morning children and their parents attended "Mummy-match-up." Where children learned about mummies and hieroglyphs. In the afternoon, there was a lecture by Kate Liska, "Egyptian Pyramids at Princeton: A Look at Lisht in the Middle Kingdom." This looked at fragments of Old and Middle Kingdom pyramids found at Lisht by the Metropolitan Museum of Art that are today in the permanent collection of the museum in Princeton. This was followed by two museum tours of the Egyptian and Roman collections of the Art Museum and a reception.
The AIA-Stanford Society celebrated International Archaeology Day 2013 with community visitors, including children, on an enthusiastic and fun lecture tour of the Stanford Cantor Arts Center and Museum to view three separate collections: Egyptian, Classical and Chinese. The children especially loved the Egyptian artifacts and mummy miscellany, and adults enjoyed the Chinese jades and Classical Greek vases.
The Bell County Museum in Belton, TX had a great turnout on Saturday, October 19, 2013. Curtis Carter, a living history interpreter, brought a Cheyenne tipi with materials that depict a 1860s Cheyenne household. He dressed in Cheyenne attire and demonstrated toys, tools and other Cheyenne works. Since there was an event downtown as well, many of those participants came to the museum after seeing the large tipi. Participants were able to enter the tipi and handle some of the items Carter brought. Their children also were able to learn basic archaeology skills while digging in our mock digs in two simulated excavation sites, a 1880s farmhouse and a 2000 BC campsite.
International Archaeology Day Blog