September 9, 2013
Historic Cemetery Celebrates a Summer of Outreach and Education
---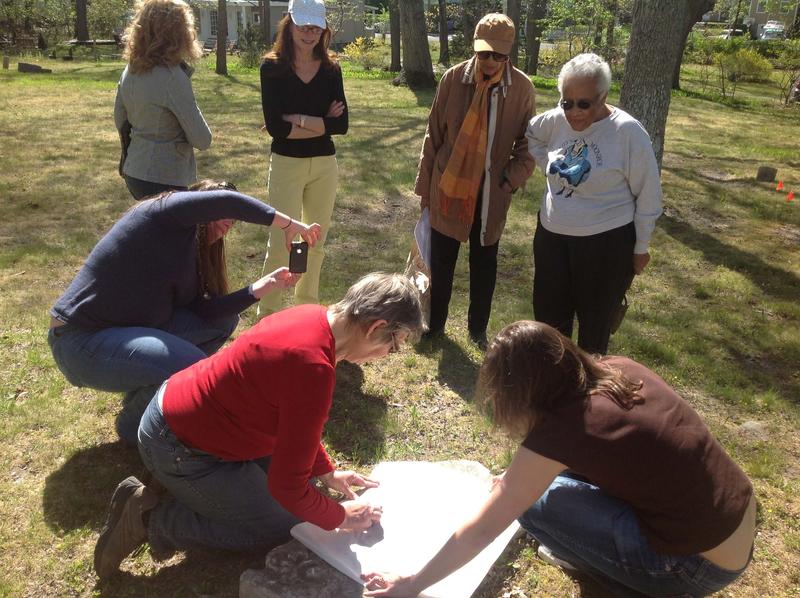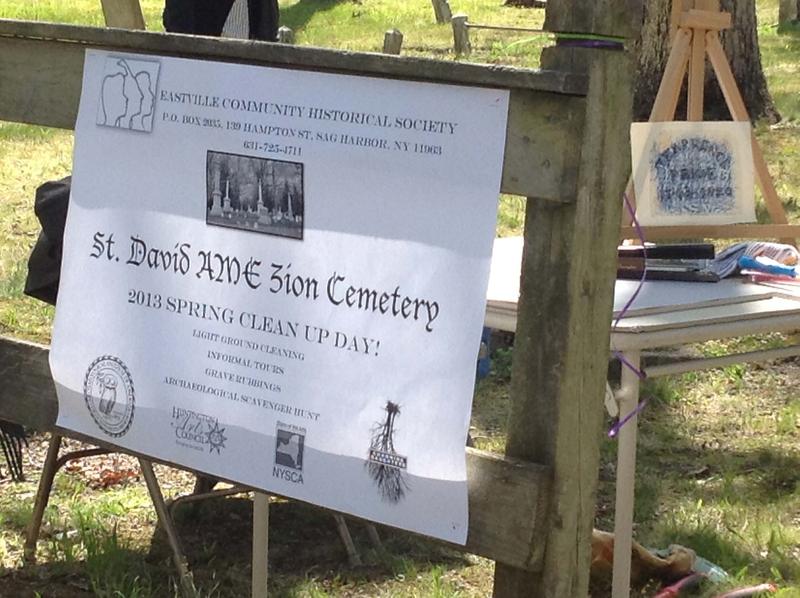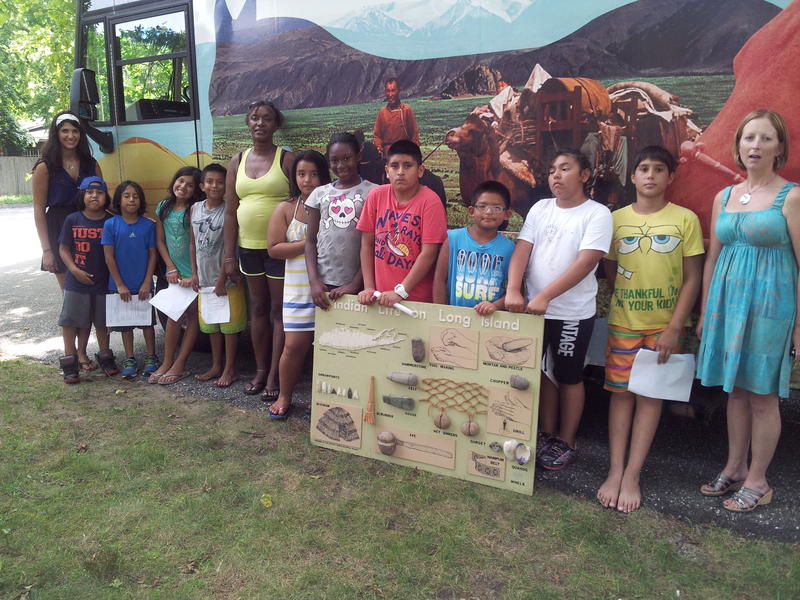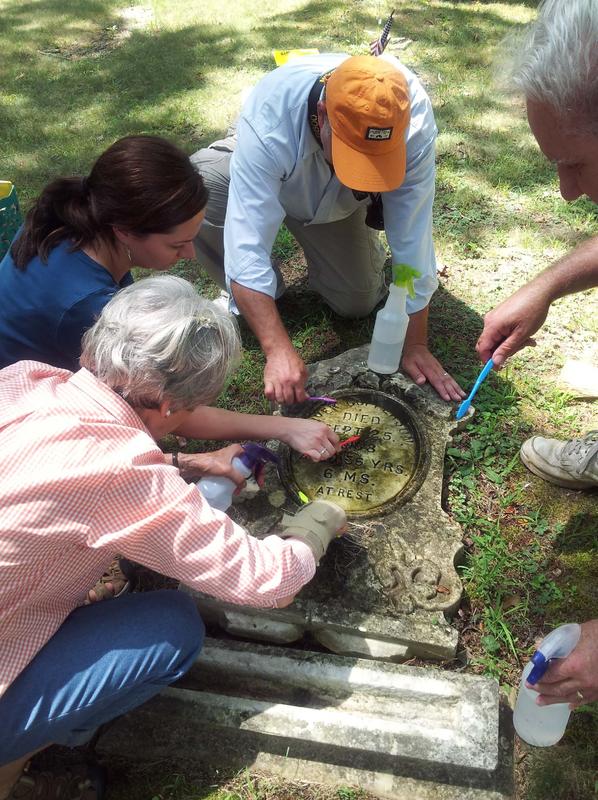 It's been a busy few months for the St. David AME Zion Cemetery in Sag Harbor, NY as the site's caretakers, the Eastville Community Historical Society (ECHS), hosted a number of events to connect the local community with the rich history of this local gem. Here's a look at some of their efforts to promote the site preservation of this rare cemetery:
In April, the ECHS hosted a public forum entitled "Cemetery Stories: History, Art, and Heritage Preservation on the East End." Community members came together to discuss cemetery preservation practices throughout Long Island. The forum's panel of speakers included Southampton Town Historian Zachary Studenroth, East Hampton Historian Hugh King, and Sag Harbor cemetery enthusiast & artist David Cosgrove.
The ECHS enlisted the help of the local community at the cemetery's annual Stewardship Spring Cleaning Day in May. Volunteers helped with light ground cleaning and site care, clearing away fallen branches and encroaching vegetation. Afterwards they had the opportunity to enjoy tours of the cemetery grounds, try a hand at grave rubbing, and participate in an archaeological scavenger hunt.
The ECHS also received a visit from the Suffolk County Historical Society's Mobile Museum this summer. This 37-ft long Winnebago has been transformed into an archaeology museum on wheels, able to bring the museum experience to one's front door. Local students and residents had the opportunity to listen to educators give guided tours through this mobile museum, bringing them closer to the history of their hometown.
A highlight of the summer was a cemetery preservation workshop hosted by the ECHS in partnership with the New York State Historic Cemetery Association. Professionals from the Association encouraged local stewardship of historic cemeteries amongst the many attendees, who represented the Sag Harbor community and other local historical societies. Workshop participants were provided with information on New York State laws pertaining to cemeteries and received hands-on training in the clean-up, maintenance, and documentation of these historic places.
The ECHS is excited about the progress made thus far to promote the historically rich St. David AME Zion Cemetery to members of the local community, and are looking forward to furthering the preservation of the site this fall. Keep a lookout for updates on the construction of protective fencing around the site and the installation of informative signage to enhance the visitor experience!
To find out more about Sag Harbor and the Site Preservation Grant at work there, visit: http://www.archaeological.org/projects/sagharbornewyork
Learn more about the Site Preservation Program. 
Related Projects:
---