August 1, 2014
International Archaeology Day 2014 Update
---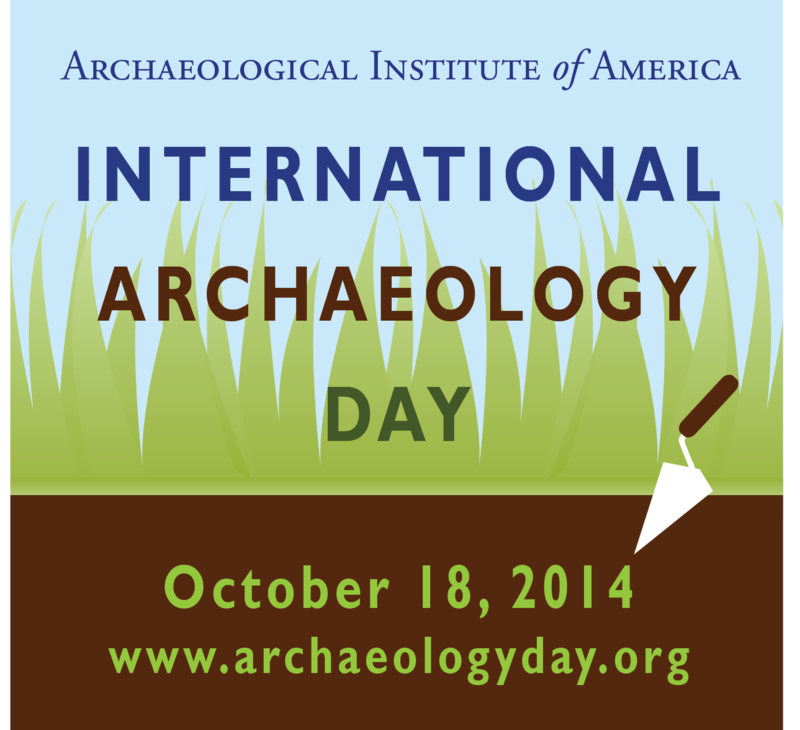 As we get closer to this year's International Archaeology Day, held on Saturday October 18, 2014, more organizations join the AIA to help promote archaeological awareness, education and adventure. The following organizations have joined the ranks helping to celebrate International Archaeology Day this year: 
Aarhus University
Appalachian Mountain Club
Boston National Historical Park
City of Boston Archaeology Program
Council for British Archaeology
Emily Dickinson Museum
Friends of Pine Hawk
Jamestown Rediscovery
Lake Champlain Maritime Museum
Massachusetts Archaeology Society – NE Chapter
Massachusetts Historical Society
Middlesex Canal Association
Myanmar Archaeology Association
National Park Service – Fort Stanwix National Monument
Office of Archaeological Studies, Museum of Mexico
Oxford University, Classical Art Research Centre
Robert S. Peabody Museum of Archaeology
San Diego County Archaeological Society
Shirley-Eustis House
Texas Park and Wildlife – Caprock Canyons and State Park
Young Archaeologists' Club
We can't wait to hear back from more organizations so be sure to check the International Archaeology Day calendar in the upcoming months to see new Collaborating Organizations and find an event near you! If you still need to sign up, be sure to post your event to be added as a Collaborating Organization or see the Collaborating Organization Information Page for more ways to join!
International Archaeology Day Blog