July 5, 2016
International Archaeology Day at Pueblo Grande Museum
---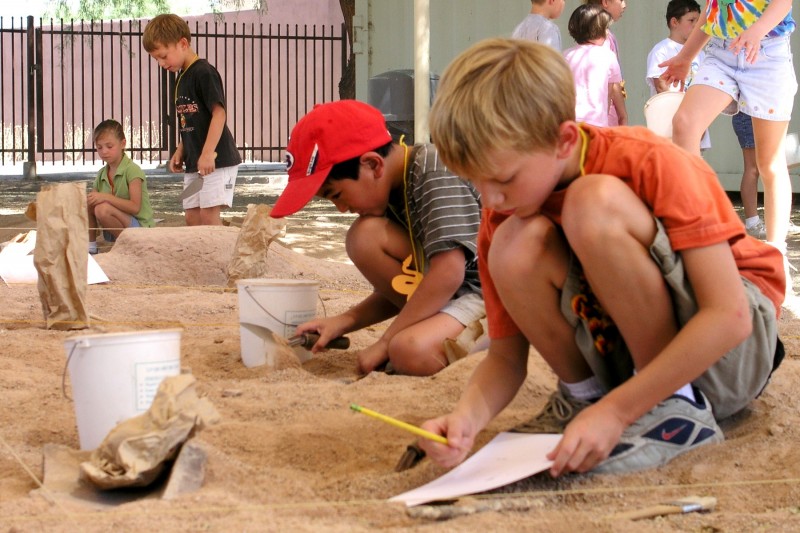 Celebrate International Archaeology Day and explore the ancient heart of Phoenix at Pueblo Grande Museum on Saturday, October 15 with a full day of archaeology fun! In collaboration with the Central Arizona Society of the Archaeological Institute of America, archaeology demonstrations, children's activities, tours, and more will be available throughout the day from 9 a.m. to 4:30 p.m. For free Museum admission to this event, visit the PGM website, Facebook or Twitter pages to find out how to print a ticket for two free admissions on International Museum Day!
Archaeology aficionados of all ages will have the opportunity to witness preservation techniques on the prehistoric platform mound, do a simulated archaeological dig, attend a lecture, and do hands-on archaeology crafts. The Museum will also be offering tours of the archaeological site, as well as have artifact show and tell stations throughout the day. All IAD activities are included with paid Museum admission.
Each year, on the third Saturday of October, the Archaeological Institute of America and collaborating archaeological organizations across the United States, Canada, and abroad present archaeological programs and activities for people of all ages and interests to celebrate International Archaeology Day. Whether it is a family-friendly archaeology fair, a guided tour of a local archaeological site, a simulated dig, a lecture or interactive, hands-on programs, this world wide day of celebration provides everyone the chance to indulge their inner Indiana Jones and be an archaeologist for the day.
For more information on this and other events at Pueblo Grande Museum visit pueblogrande.com or call (602) 495-0901. For more information on International Archaeology Day visit archaeological.org/archaeologyday.
International Archaeology Day Blog