April 18, 2023
2023 IPSOS Poll Results: Understanding Public Perceptions of Archaeology
---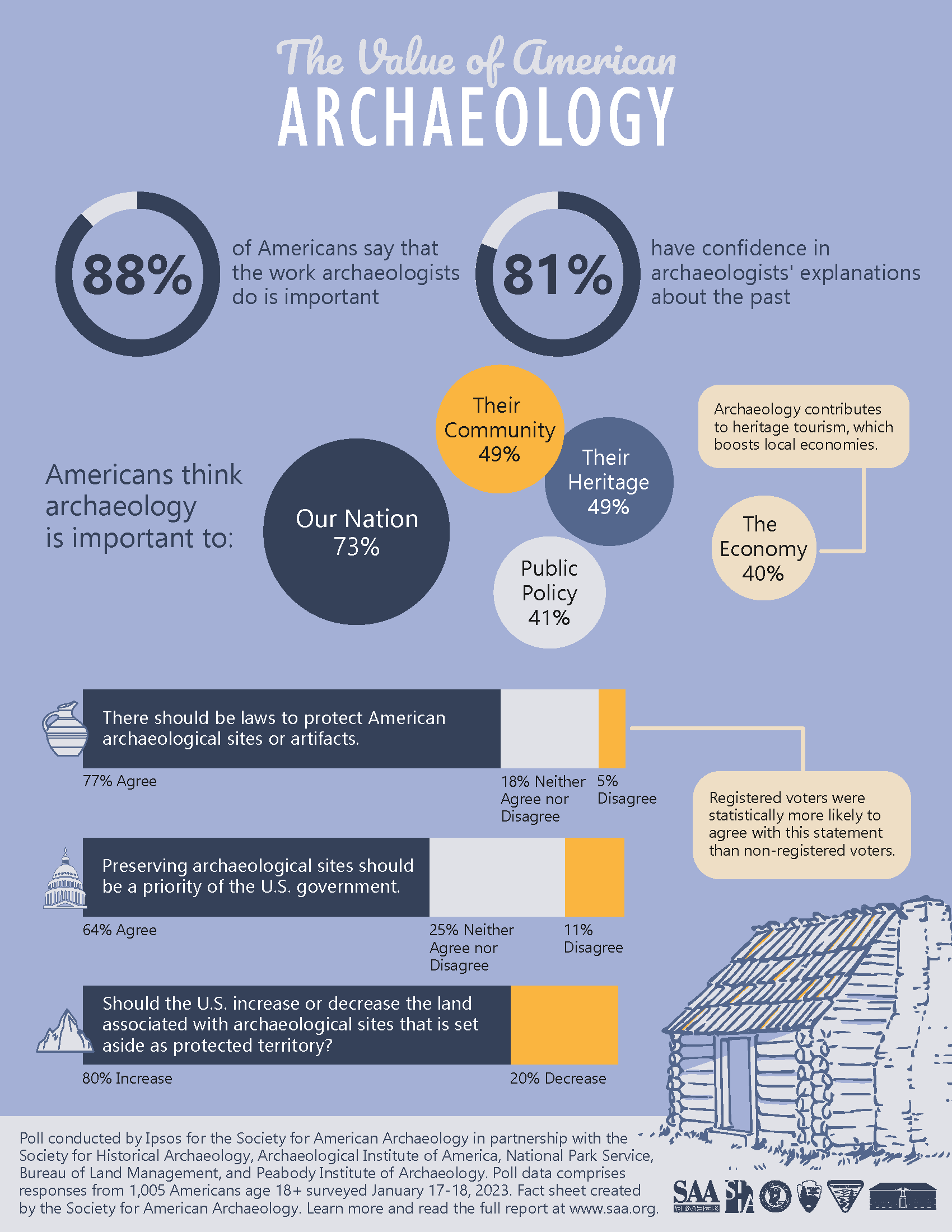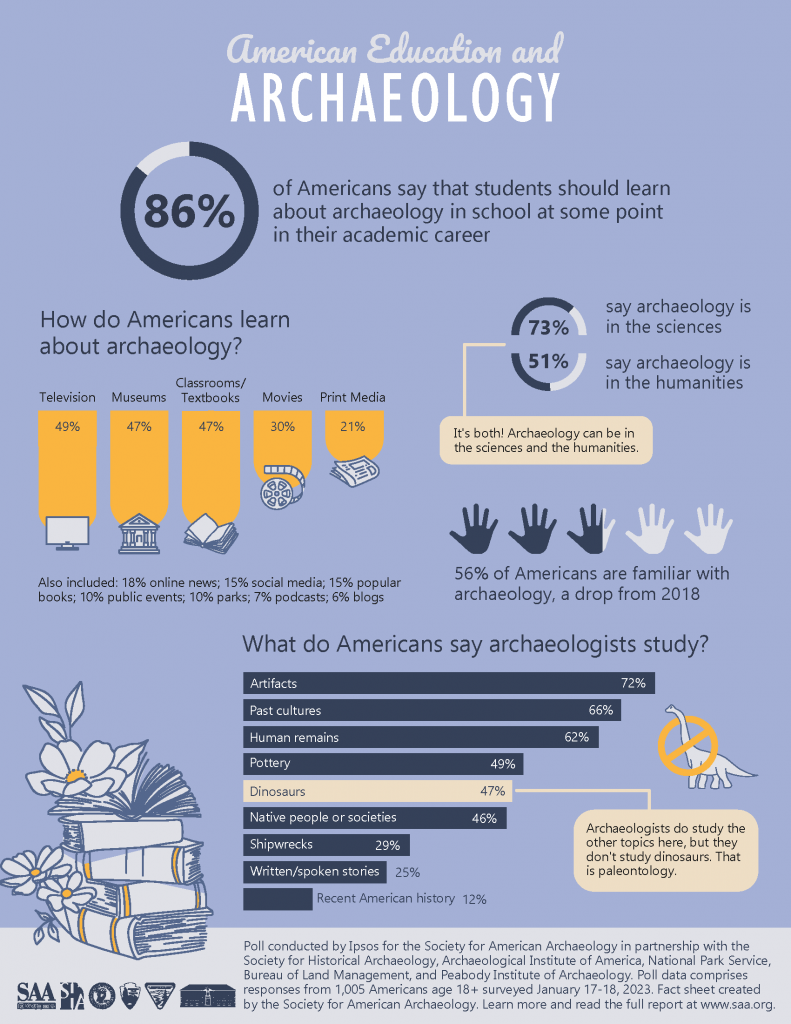 Earlier this year the Archaeological Institute of America partnered with the Society for American Archaeology, the Society for Historical Archaeology, National Park Service, Bureau of Land Management, and Peabody Institute of Archaeology to conduct an IPSOS poll of over 1,000 members of the public to learn more about how they value, think about, and understand archaeology. These are critical data points for an organization's whose mission is:
The AIA promotes archaeological inquiry and public understanding of the material record of the human past to foster an appreciation of diverse cultures and our shared humanity. The AIA supports archaeologists, their research and its dissemination, and the ethical practice of archaeology. The AIA educates people of all ages about the significance of archaeological discovery and advocates for the preservation of the world's archaeological heritage.
And the results are in! See infographic.
This poll is a follow up to a 2018 poll conducted by IPSOS for the Society for American Archaeology (SAA) which built off of the landmark Harris Poll conducted in 2000. Read more on the SAA website.