January 31, 2023
Lead an ArchaeoCon workshop!
---
Experimenting with Ancient and Historical Recipes? You could lead an ArchaeoCon 2023 workshop!
The AIA is looking for someone to lead the ArchaeoCon 2023 hands-on ancient or historical cooking workshop. Send in a short mp4 video proposal (2 minutes or less) to mlanglitz@archaeological.org by Wednesday, February 15, 2023 to be considered.
The selected workshop host will receive a $500 stipend to cover a speaking honorarium and workshop expenses. The workshop will be a prerecorded video featuring a cooking demonstration as well as a presentation on the historical context of the recipe. The presenter will need to be available live on Saturday, March 11, 2023 for live Q&A with ArchaeoCon participants.
---
FAQ
Do I need to be an expert in this?
No—we love seeing archaeologists dabble in experimental archaeology in their free time! You should, however, be able to provide some historical context behind your recipe and its ingredients, set the scene, and mention related research.
How accurate should the recipe be?
The recipe you use should honor the spirit of the original recipe, but adaptations for modern kitchens, ovens, and palates are also encouraged. You can talk about the changes you made during the workshop!
How do I put together my pitch video?
The pitch formal need not be very formal—make sure your video reflects your presentation style and gives some background info on the workshop you would like to put together.
Watch a sample pitch video from AIA Director of Programs, Meredith Langlitz!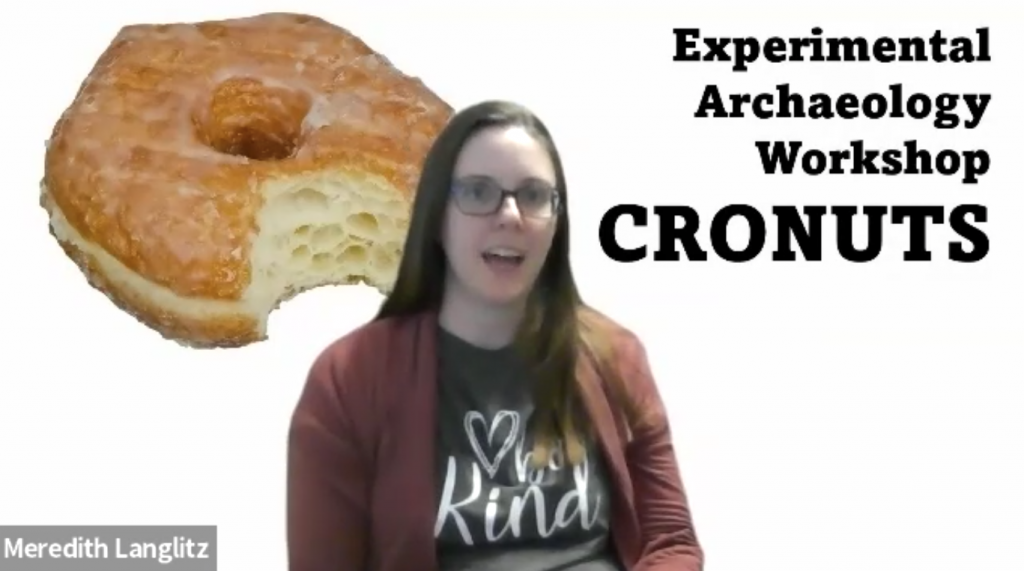 Watch sample pitch