September 8, 2022
Member Spotlight: Melva Price
---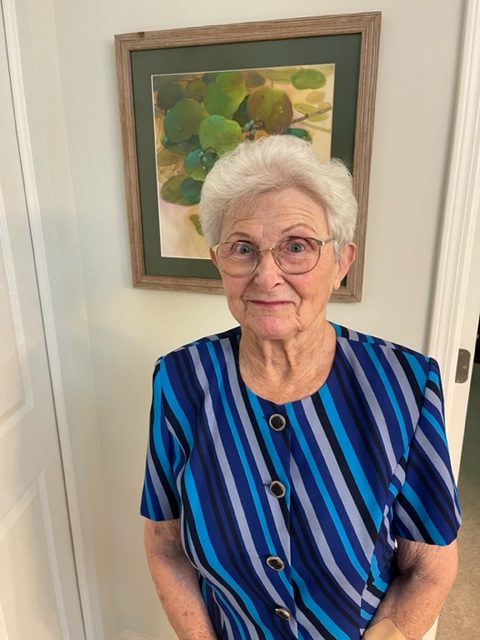 This month, we're excited to spotlight Melva Price. Melva is the President and Founder of the Jacksonville Society in Florida and she won the 2022 Foot Soldier Award for hard work with the Society. We asked Melva some questions about her interest in archaeology and why she started the Jacksonville Society and we're excited for you to read her words!
More about Melva
With a bachelor's degree in English and a master's degree in Education Administration, Melva taught high school English and Reading for many years. Then she received a Doctor of Education in Curriculum and Instruction and taught teachers how to teach reading. After teaching grades eight through graduate school, Melva worked for Harcourt Educational Measurement, where she developed standardized reading and writing assessments. Melva retired and became active in various areas of interest, especially archaeology. She had volunteered in archaeological excavations and lab work with the Virginia Bureau of Archaeology at the College of William and Mary years before. Since retirement, she has become a member of several archaeological organizations, including the AIA.
What interests you about archaeology?
When we were living in Athens, Greece, I got to visit all the important sites, my favorite being Mycenae. I was amazed at how archaeological efforts had brought to life the ancient places which made one feel part of the past. The more I learn about archaeology, the more impressed I am with the amount of information revealed by the artifacts uncovered through excavation. Archaeological discoveries enable us to see the progression of human development through time and allow us to extend knowledge about the heritage of various cultures.
How did you find out about the AIA?
I moved to San Antonio, TX to work at Harcourt Educational Measurement, and the Southwest Texas (San Antonio) Society there was quite active. I first heard about the group from the newspaper announcements for their lectures. We attended the lectures for years and then I joined the organization and was able to volunteer for International Archeology Day projects and helped when San Antonio hosted the AIA Annual Meeting. The group sponsored trips as well as lectures and I got to visit the Gault Site (an AIA Site Preservation Project). What amazed me about the lectures was the depth of content and the variety of topics.
What made you decide to start the Jacksonville Society?
When we moved to Atlantic Beach, FL, I expected to find an AIA Society as vibrant as the one in San Antonio. However, there was no Society in Jacksonville or in the surrounding area. I decided to start a Society and design it on the model of the San Antonio Society. Using the Society Programs Guide, I sent out 596 letters to prospective members and asked for volunteers for officers, board members, and refreshment committee members. Those who volunteered turned out to be well-qualified for all the positions and we were on our way. Dr. Keith Ashley agreed to be our first speaker at the University of North Florida, and the lecture attracted a larger than expected audience. What started as a selfish desire on my part has turned into a popular community service. We are beginning our tenth year of providing eight fascinating lectures a year and look forward to many more.