March 25, 2021
Nashville Society Proves that Archaeology Perseveres Despite Pandemic
---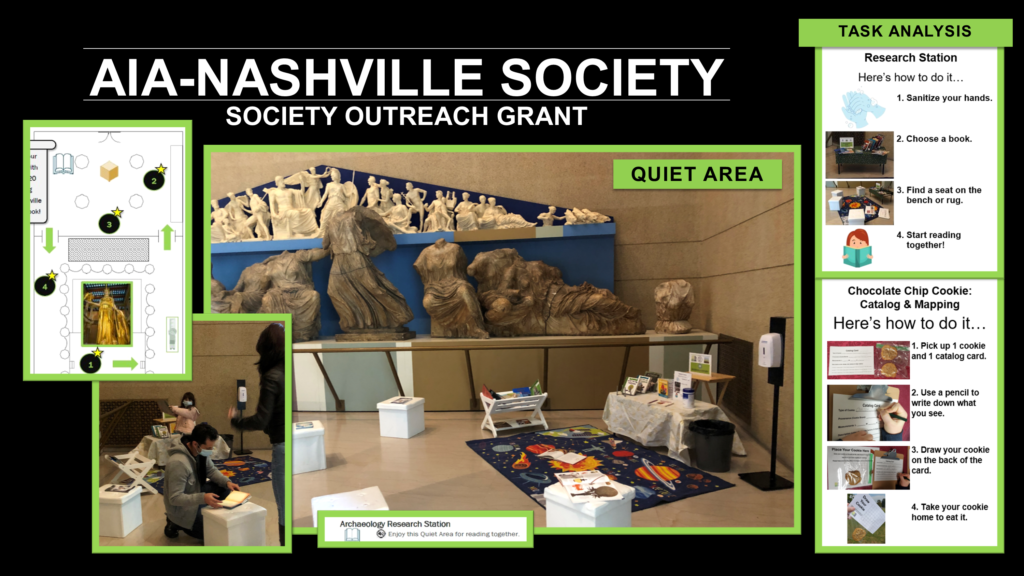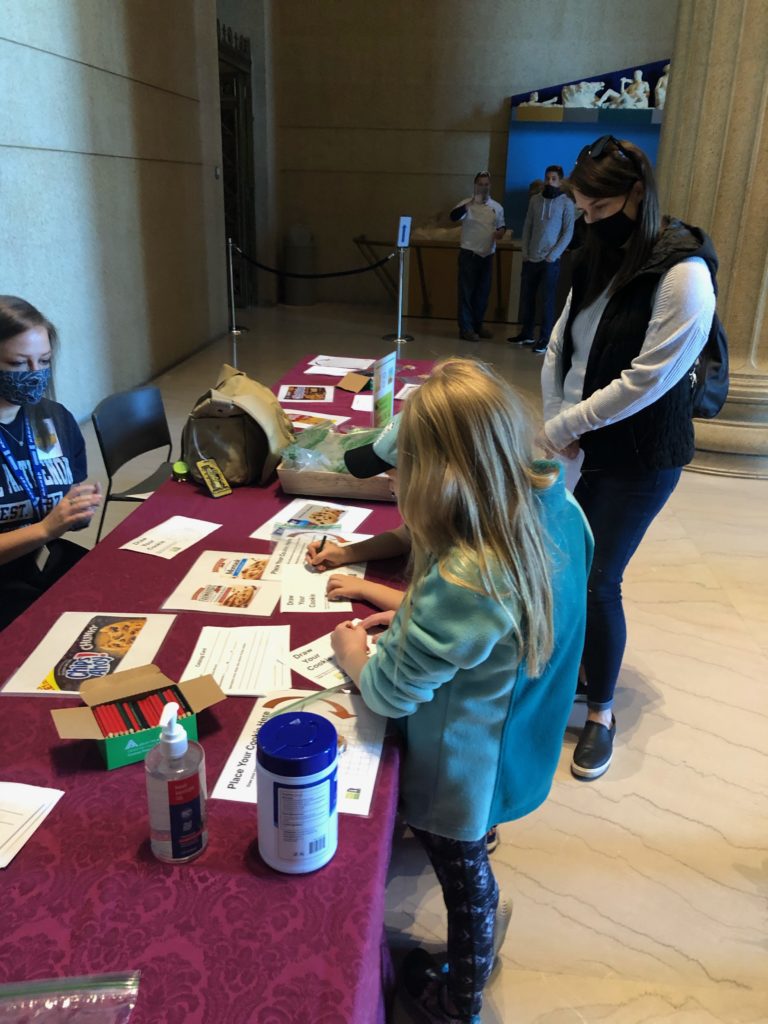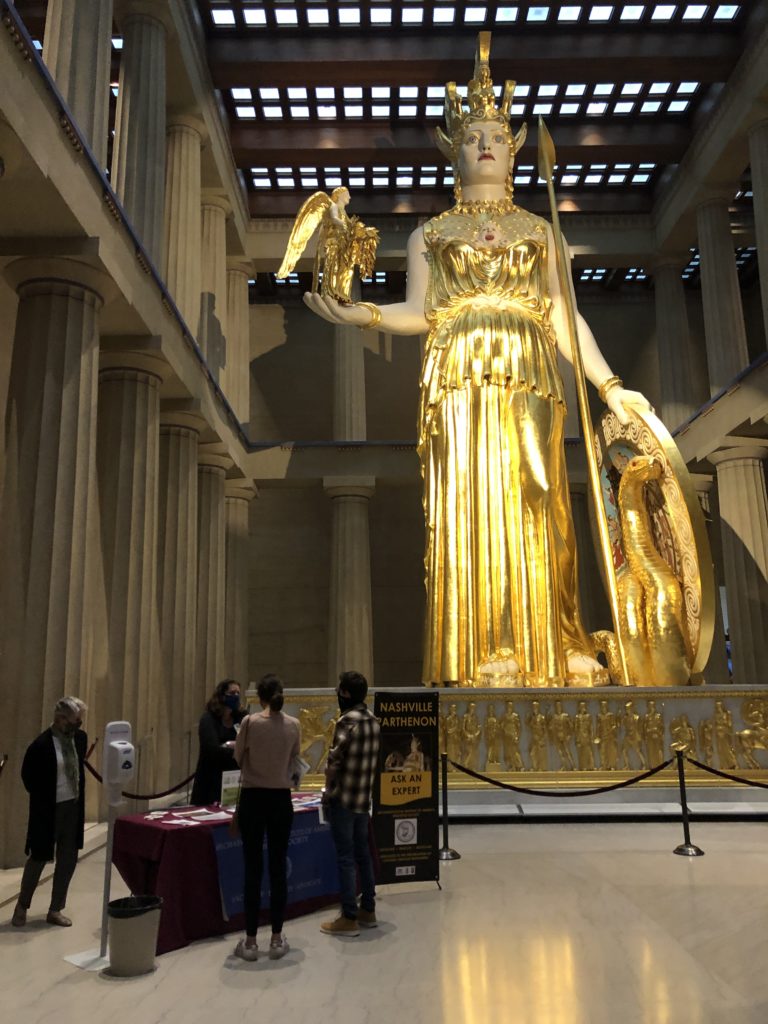 In the spring of 2020, the Nashville Society received an AIA Society Outreach Grant for an educational program at the Nashville Parthenon. The event took place in celebration of International Archaeology Day 2020 and promoted public understanding and appreciation of all aspects of archaeology.
Katie Petrole, Director of Education at the Nashville Parthenon, describes the day for us below.
"On October 17, 2020, the Archaeological Institute of America-Nashville Society celebrated International Archaeology Day at the Nashville Parthenon by organizing a morning of archaeological activities in order to raise awareness of archaeological concepts and share the legacy of Greek culture. A variety of social distance compliant activity stations were spread out across the second level of the museum in both the Naos and the Treasury to offer learning opportunities ideal for all ages. This year's theme was "Beyond the Excavation" to address how archaeology is more than just digging; while excavations during COVID-19 have largely been cancelled, the research and study of archaeological material may still safely occur. The modified informal learning experiences highlighted archaeological concepts beyond the act of field excavation itself, such as researching, cataloging, and determining chronologies. Museum visitors at this archaeology fair received an IAD Guide with safety tips, activity descriptions, and a map to show the one-way route, plus inclusive resources such as a designated Quiet Area and task analysis information at every activity. Stations included: Ask an Expert, How Do You Measure Up?, Olive Oil Painting with Kidsville, Chocolate Chip Cookie: Catalog & Mapping, Experimental Archaeology, Research Station, and Discover the Date. All participants earned an "Official Archaeologist of the Nashville Parthenon" archaeology badge!"
We applaud Katie, the Nashville Parthenon, and the Nashville Society for creatively demonstrating that archaeological work encompasses a wide variety of practices!