October 4, 2012
National Archaeology Day in Elkhart County
---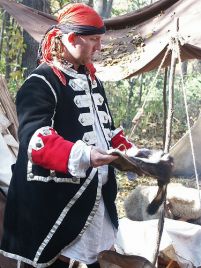 The Elkhart County Historical Museum will be adding their Gathering at Five Metals to the list of events planned for National Archaeology Day. This annual celebration of local history is largely informed by archaeological research. Historical reenactors specializing in the skills and trades popular in the area will be focusing on Indiana's history from 1650 to 1815. This event will be held of National Archaeology Day weekend, at the Benton Spillway Site in River Preserve County Park.
See the National Archaeology Day Events Calendar
More information about how your organization can become a Collaborating Organization for National Archaeology Day.
International Archaeology Day Blog