May 15, 2020
Results For Week 4: Build Your Own Monument—Pyramids at Giza
---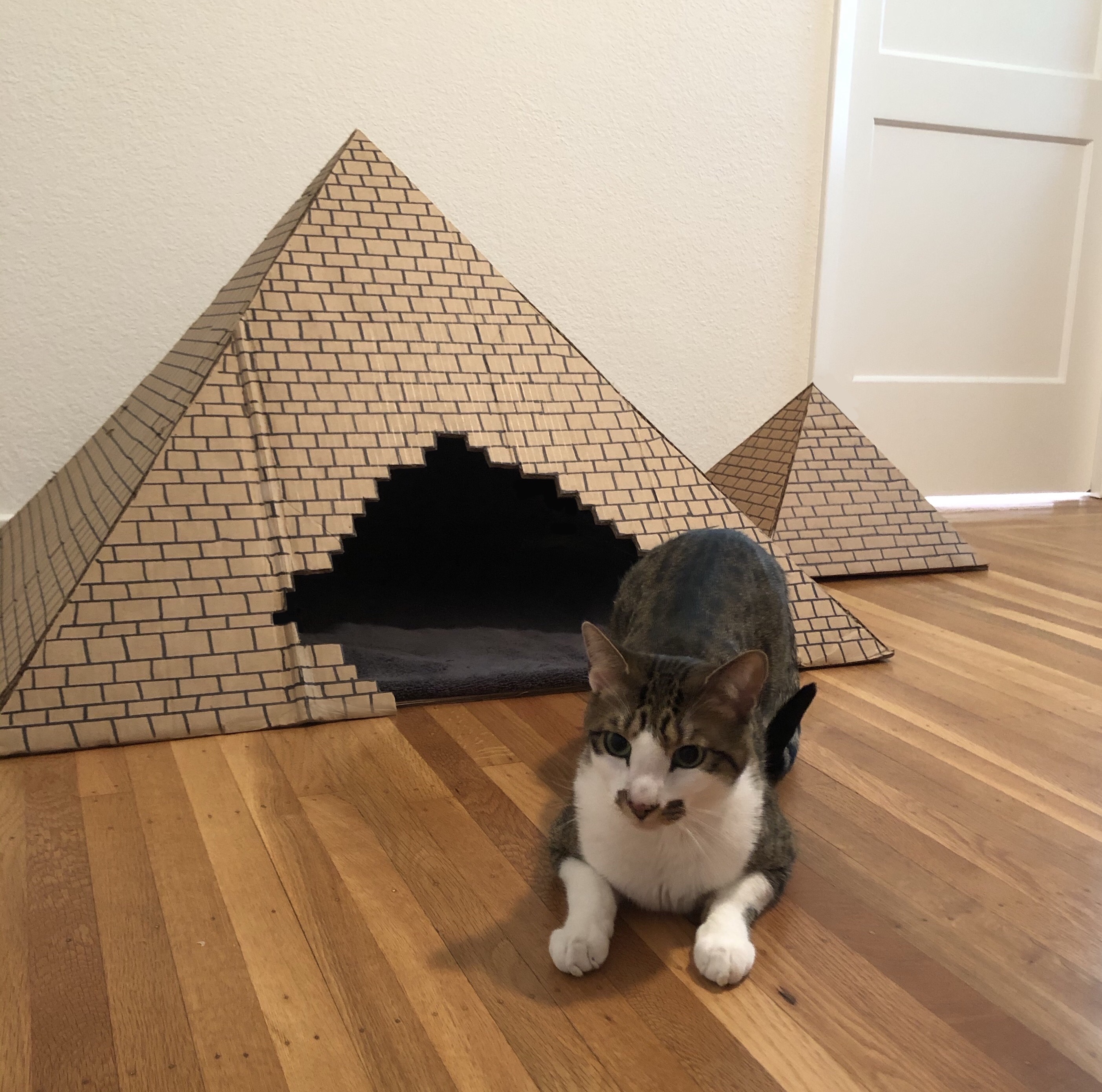 It may not be possible to visit Egypt right now but that didn't stop this week's Build Your Own Monument contestants from transporting us to the famed pyramid complex in Giza. While the pyramids featured in the final week of the competition are not near the Nile, they do come from an impressive array of locations and represent the creative engineering efforts of children, adults, and families currently quarantining at home.
The 158 entries were as diverse as the materials used to make them. Some chose to focus on a single pyramid and others created more elaborate models of the necropolis. Materials used ranged from delicious looking edible feats of geometry to paper, cardboard, Legos, virtual models, and even a crocheted entry from a participant in Cyprus.
This week's celebrity judge is renowned Egyptologist Sarah Parcak. Parcak, a professor at the University of Alabama at Birmingham and an expert in satellite remote sensing, had a very tough time selecting just three winners. She congratulated all participants, saying: "I was FLOORED by the creativity, enthusiasm, and obvious fun everyone clearly had. You all made it very hard for me to choose, and I see evidence of lots of future Egyptologists. Well done, everyone."
Judge's Picks
Here are Sarah Parcak's picks in each category:
Youth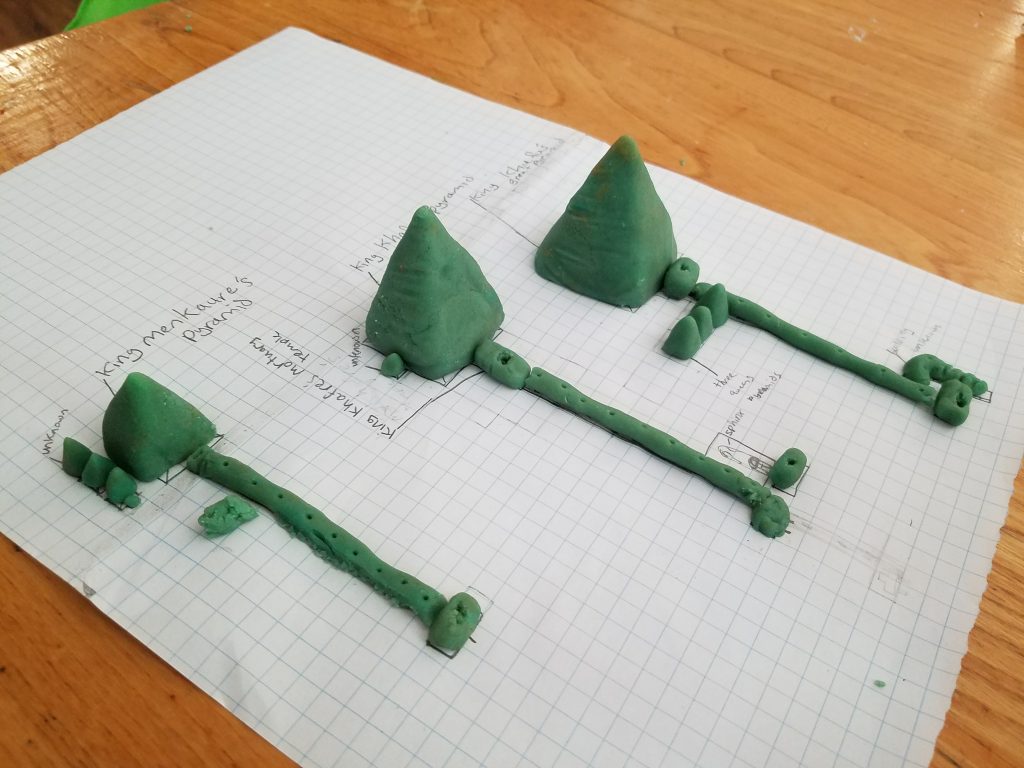 Catriona, Age 11
Washington, USA
Materials: Home made play dough
Parcak noted "I really like the attention to detail, scale, and accuracy. Also, while the pyramids were not green, Osiris, Lord of the Underworld, generally had a green face…so I like the accidental connection."
Family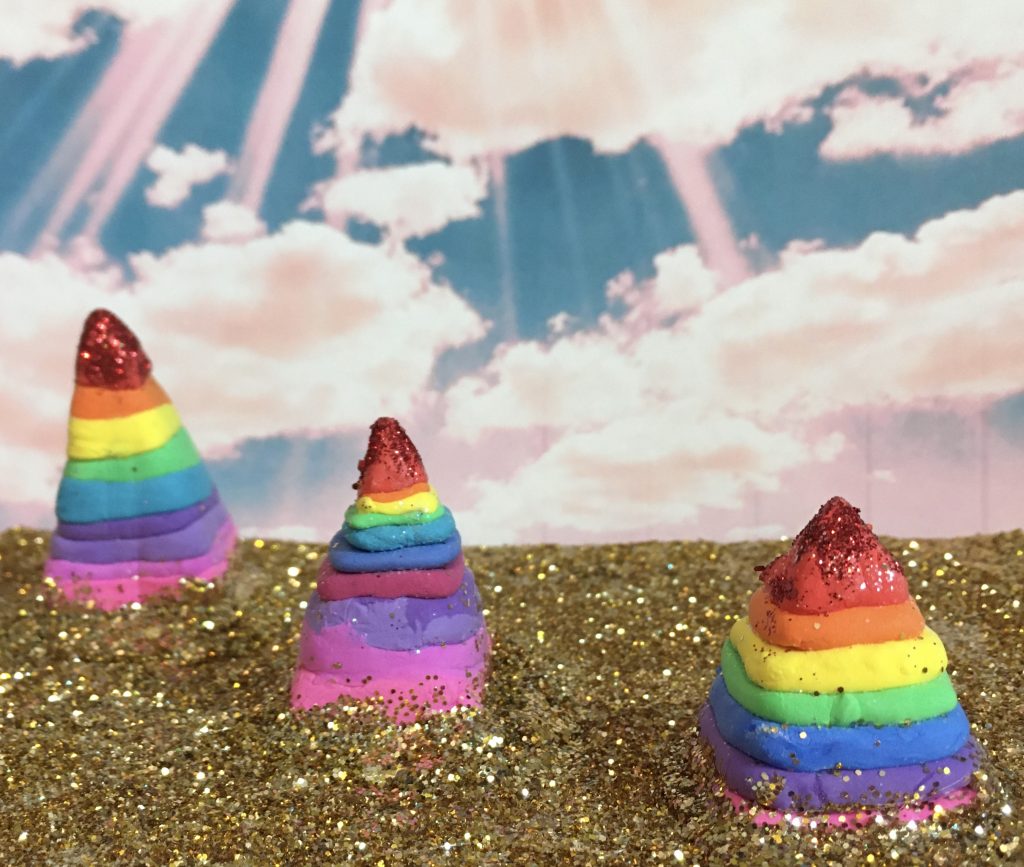 The Atencio Family
Pleasantville, New York, USA
Materials used: Air dry clay, glitter, glue, paper
Our judge says: "The multicolored pyramids completely caught my eye—great creativity, and the gold glitter looks a lot like the sand around the pyramids"
Adult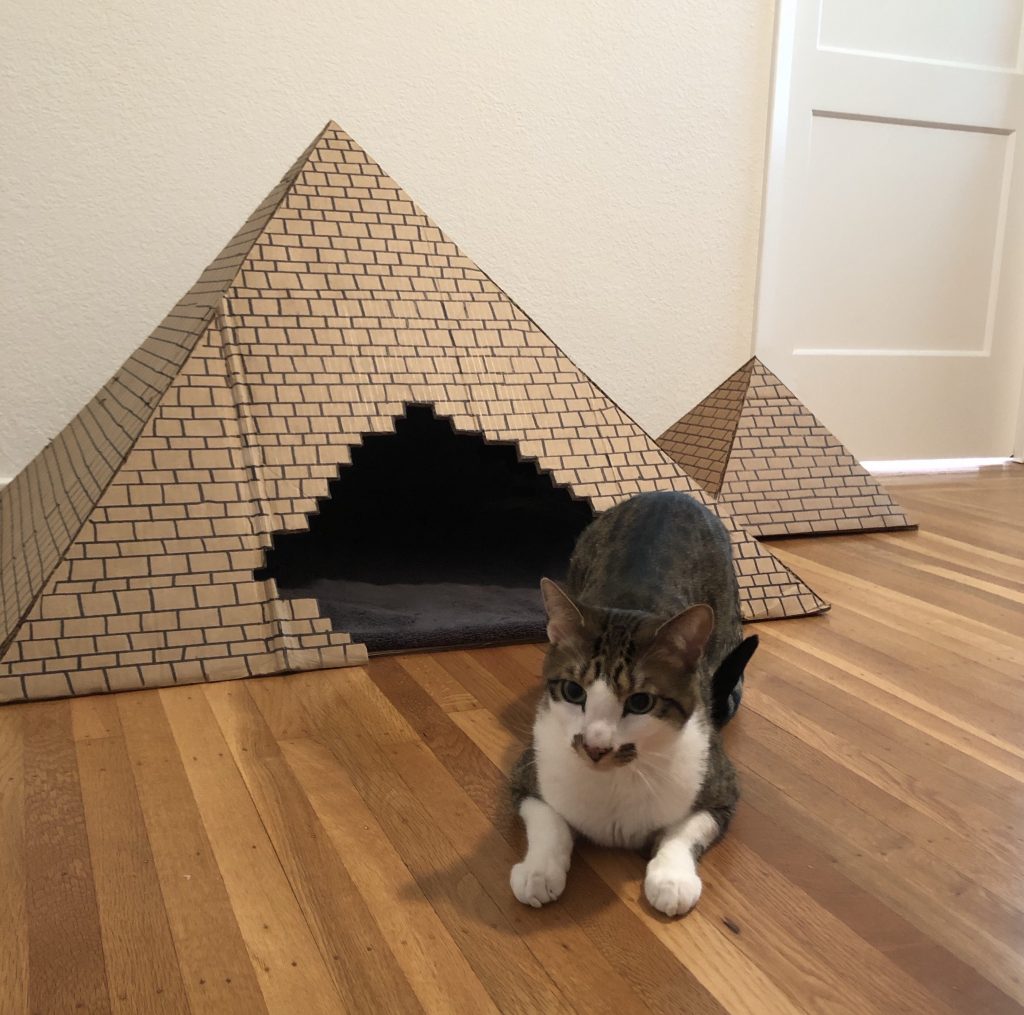 Kortney Brown
Moline, Illinois, USA
Materials used: Cardboard, duct tape, sharpie and a member of the Felis catus species, named Ben
Parcak admits to being influenced by the inclusion of Ben the cat in the photo: "I admit I was fully swayed by the presence of Ben. He looks exactly like the Sphinx. I love cats. I'm not apawlogizing for my decision."
Popular Vote
In the popular vote, over 7,000 votes were cast over a four day voting period and the following entries came out on top:
Youth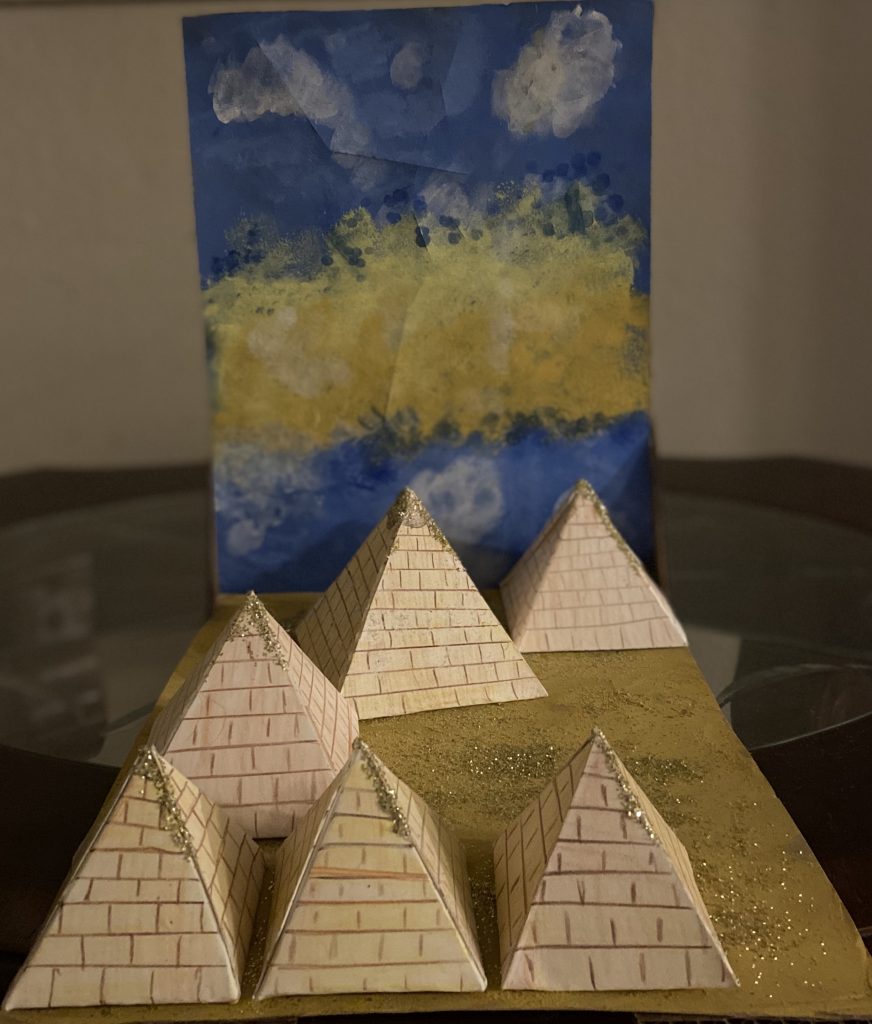 Victoria, Age 10
Santa Ana, California, USA
Materials used: Cardboard shipping box (scene and backdrop), Glue, Glitter (Sand), Acrylic paint, paint brushes, Paper (pyramids), Color pencils, Scissors.
Family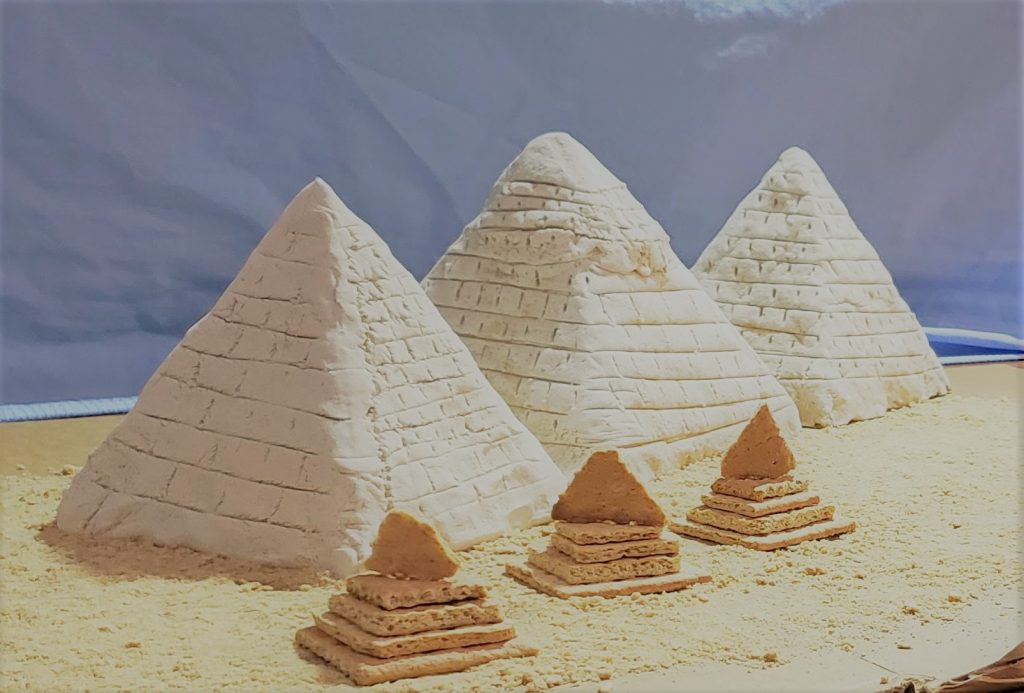 Summer Brown Family
Lakeland, Florida, USA
Materials used: cardboard, hot glue, graham crackers, homemade salt dough, 2 days
Adult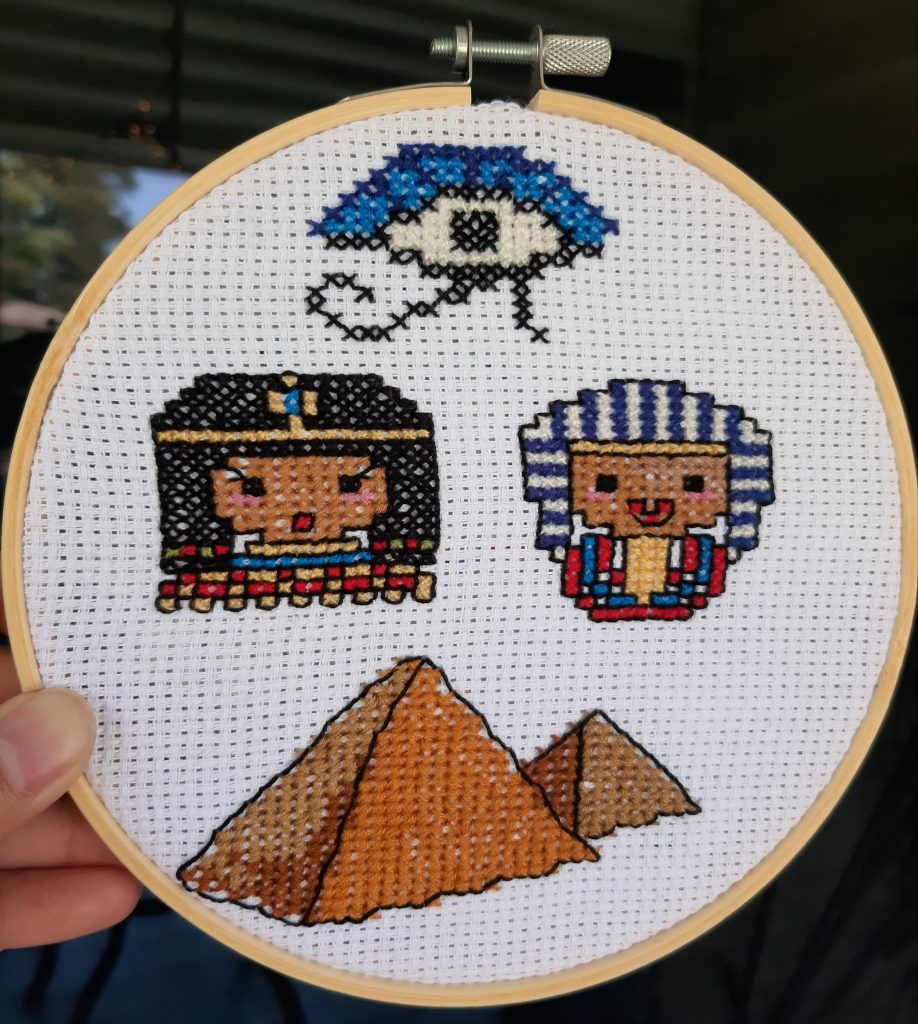 Elizabeth Cruzado
Baton Rouge, Louisiana, USA
Materials: Giza Cross stitch with Aida fabric and embroidery threads. The pattern is Around the World from DMC, with some modifications.
Bonus Content
The submission from the Brandeis University Digital Humanities Research Group includes a video walkthrough of their "Pizza Gizza." Enjoy!
Congratulations to all our winners and to everyone who has crafted a submission since the competition opened up in April—we've seen some truly magnificent mini monuments. Stay tuned for more interactive International Archaeology Day opportunities in the months to come as we prepare to celebrate the tenth anniversary of IAD in October.
International Archaeology Day Blog