October 18, 2014
Saturday is International Archaeology Day
---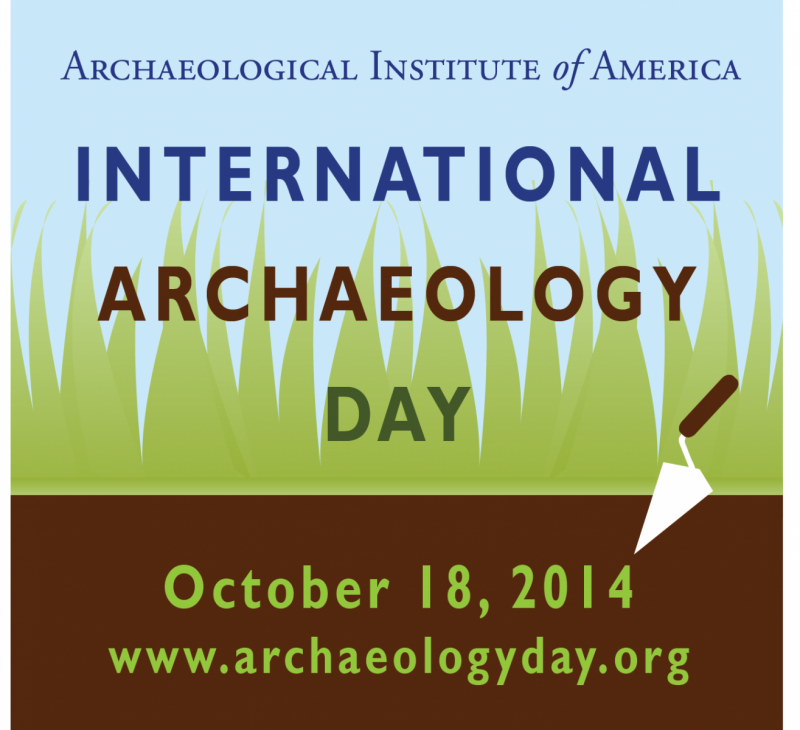 Boston—Over 400 events around the world will celebrate discovering the past on the 4th Annual International Archaeology Day (IAD) this October 18, 2014.  The celebration is organized by the Archaeological Institute of America (AIA) and features events put on by collaborating organizations including the National Park Service, the National Oceanic and Atmospheric Association's National Marine Sanctuaries program, the Council for British Archaeology, the J. Paul Getty Museum, and the Uffizi Gallery, among many others.
Celebratory public events are frequently hands on and they are listed by location on the IAD website—www.archaeologyday.org.  Events range from family friendly archaeology fairs, to lectures, ancient technology demonstrations and much, much more.
Archaeology Day has expanded significantly in the three years since it was first celebrated, with the number of events nearly quadrupling since the initial year.  When asked why International Archaeology Day has grown so quickly, AIA Director of Programs Ben Thomas responded that, "People around the world are fascinated and excited by archaeological discoveries and human achievements throughout the ages.  International Archaeology Day is an opportunity to share this excitement and enthusiasm for the past with a global community.  Our goal is to expand to the point where anyone in the world can participate in International Archaeology Day."
In addition to physical events, archaeology enthusiasts will be able to tune into the Jeopardy television show on Friday, October 17, for a special archaeology category in honor of International Archaeology Day.  In addition, many have been participating through an online ArchaeoMadness bracket-style competition that on International Archaeology Day will crown just one out of thirty-two world-class archaeological sites as the winner of the popular vote. 
About the Archaeological Institute of America
Founded in 1879, The Archaeological Institute of America is North America's oldest and largest archaeological organization. Today, the AIA has over 200,000 members and 110 local societies in the United States, Canada, and overseas. The AIA exists to promote archaeological inquiry and public understanding of the material record of the human past worldwide by promoting research; advocating for preservation of the world's archaeological heritage; and educating people of all ages.
International Archaeology Day Blog