November 20, 2019
Save the Date for ArchaeoCon 2020
---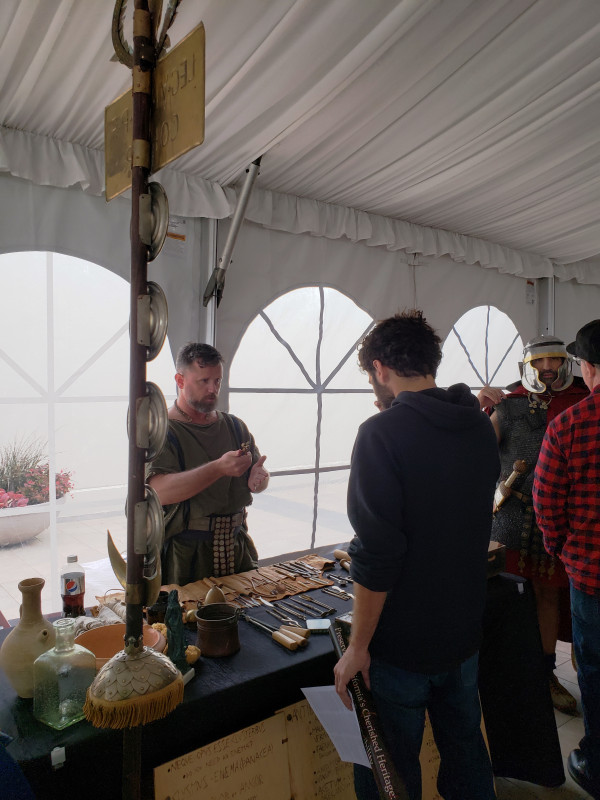 january 4, 2020 @ 9:30 am – 4:30 pm
Marriott Marquis Washington, DC
901 Massachusetts Avenue Northwest
Washington, DC 20001 United States
ArchaeoCon 2020 will be held on Saturday, January 4, at the Marriott Marquis Washington, DC. ArchaeoCon is a day of entertaining and informative archaeological programs, activities, and demonstrations that celebrate archaeology and the AIA. AIA Trustee Josh Gates, archaeologist, adventurer and host and executive producer of the Discovery Channel's Expedition Unknown, will headline the festivities' panel presentations alongside local historical archaeologist and educator Alexandra Jones, Founder and Chief Executive Officer of Archaeology in the Community, and maritime archaeologist James Delgado, Senior Vice President of SEARCH and National Geographic Explorer.
ArchaeoCon is an opportunity for the public to enjoy learning more about archaeology, to meet archaeologists in person, to find out more about the work the AIA does. The event is free for Annual Meeting attendees with no separate registration required. For those not attending the Annual Meeting, there is a small entry fee, you can purchase tickets on our Eventbrite registration page.
Additional event information is available on our ArchaeoCon page.
Event sponsor: Discovery, Inc.