Blackfriary, Ireland: Amanda
June 26, 2015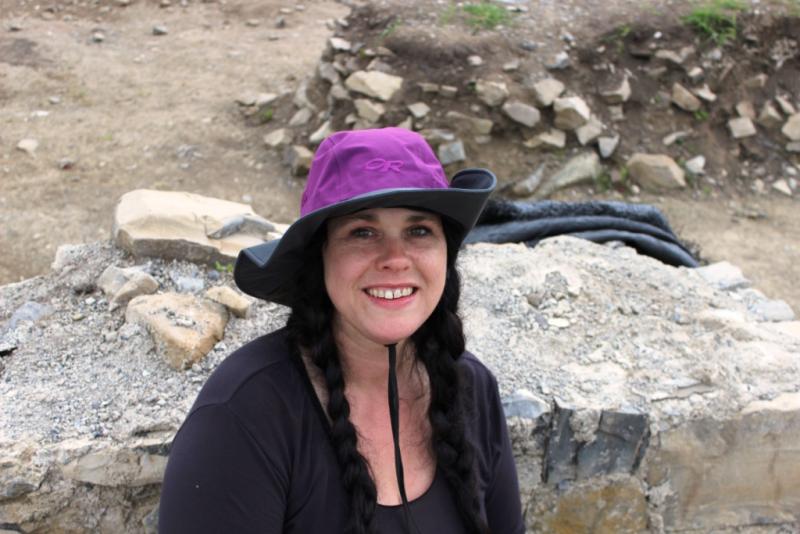 Hello everyone my name is Amanda and I am from Anchorage, Alaska. I am currently a senior studying anthropology. I had changed my major many times before but when I found anthropology I felt like it was the perfect choice as it encompasses a lot of different things I am interested in and there are multiple uses for it. I have always been interested in Ireland (I have a lot of ancestry here) and have always felt connected to the country in a special way. Because of this, I have always wanted to come visit and experience the country for myself. I'm interested in medieval times and sites, specifically religious orders and the religious environment of that time.
One of my professors, Dr. Ryan Harrod, had found out about the Blackfriary site. He was teaching osteology and mentioned the Blackfriary during class which made me curious. I looked more into and it was perfect. It combined all my interests, a chance to visit Ireland, and it seemed like the perfect place to get my feet wet (so to speak) in the field of archaeology. I am really thankful to have this opportunity to be here and participate in the project.
I am hoping to gain more specific knowledge of medieval times in Europe with a focus on Ireland. I'm interested in what it was to be a friar and all the politics that surrounded that role. The site itself seems really interesting and I am very curious as to how it affected Trim and fitted into the bigger picture of Ireland's history. On a practical level, I am hoping to learn how to do archaeology properly, be able to recognize different artefacts, and be able to distinguish the difference between animal bone and human bone. I feel confident that I will be able to gain a lot of experiential knowledge, not simply book knowledge, through this field school.
My experience after this first week has gone really well. I really appreciated the fact that the staff at the Blackfriary recognize that jet lag is an issue for many students and plan around that. I felt like I was brought in easily and gently, allowing me to adjust to the time difference as well as life in field work. I am very excited to be able to visit the sites around Trim and be able to imagine what the landscape was like when the friary was around. I am most excited to be able to experience bioarcheology as it interests me the most. I am really looking forward to participating in this experience.
Interactive Digs:
---