Blackfriary, Ireland: Ian
August 5, 2015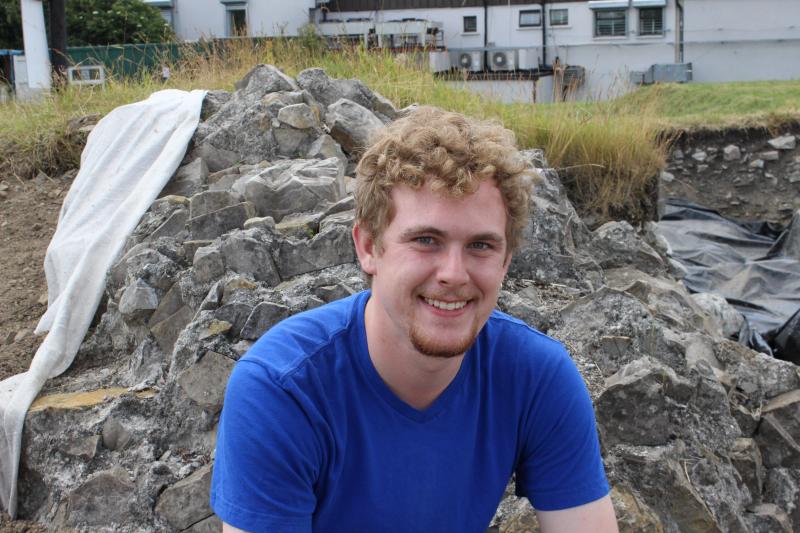 Hi, I'm Ian Fox from San Francisco, California and I attend the University of Oregon for anthropology with a focus in archaeology. I was on the AAA website and found the IFR link. I followed it and the Blackfriary project looked like the best organized and well put together. I came here with the goal of just gaining field work experience in general. I'm very excited to be able to dig and learn how to process the finds and to see how an actual site works instead of just doing lab work. Travel is also a big plus with this experience.
I've been here three weeks and haven't had a bad day yet! I've done a lot of digging (go figure), but also a lot of post-ex work. I have learned how to properly sort, bag, and label finds as well as how to properly input the information in the database. I'm looking forward the most to working with human bone. The site has a definite cemetery setting which was a big draw for me as I would love to get experience in properly lifting a burial. My favorite moment onsite, so far, was when I was helping excavate an area in Cutting 10 and coming across juvenile DHB, but to me it felt like my "big find".
I also love the way we have lectures and field trips. I felt like it really eased me into everything rather than throwing me into a pit with no clue what to do. The field trips really helped me gain a better understanding of Blackfriary in context and the lectures were really useful. The field trip to Bective Abbey, Tara, and Slane was my favorite! I'm excited to see what else I will get to do the rest of my time here.
Interactive Digs:
---