Blackfriary, Ireland: Isabel
June 26, 2015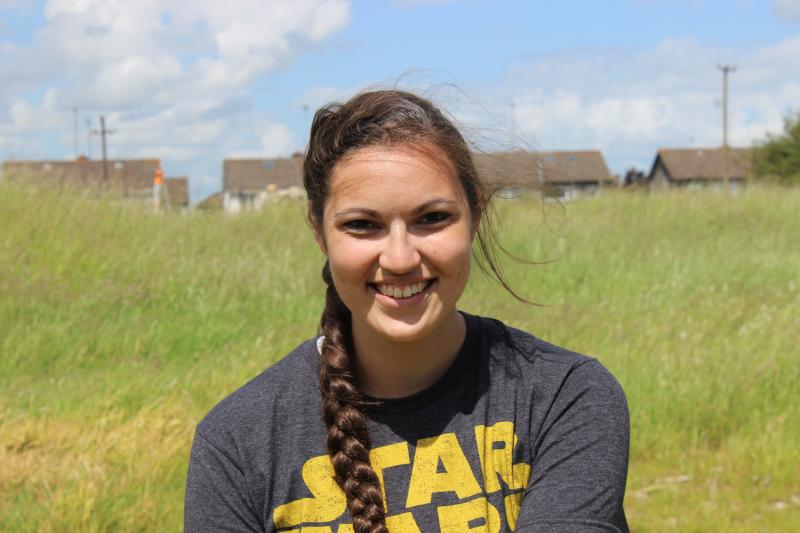 Hi everyone! My name is Isabel Cordero and I am from New York City. I just walked across the stage at Skidmore College in May, obtaining my BA in Anthropology. I am a bit of a history buff and love learning about the Middle Ages! I was looking at basically any field should I could find initially. Last year I went on a field school program in Spain. I loved it, and had a phenomenal time but (as weird as it sounds) the weather was too perfect. I know that that experience was not realistic to real field work. I really wanted to challenge myself and I have never been to Ireland before. The Blackfriary project seemed like the combination of what I was looking for: medieval time period combined with challenging weather and excavation. I came to the site through the IFR program, which I came by though the AAA website. I have a professor who was working on the Senegal program and he highly recommended I go through IFR as they have amazing programs. He was completely right!
I am completing my first week here and so far it has been great! One of the first things I did when I arrived in Dublin was go to the Brazen Head pub (the oldest pub in Dublin) and I had a bit of a history fan-girl moment. It's really weird because I feel like I have already been here for weeks. My expectation for my time here is to gain more experience…lots more! Since my other experience was in pretty ideal conditions, I am really looking forward to something that is more challenging. I wanted to go somewhere that already had cuttings open and was partially excavated so I could begin right away. As students, sometimes we think that we have plateaued and believe that we know everything, when in reality we will always be a student no matter what. As such I am really looking forward to learning more about stonework. I've worked with lithics before but never really any masonry. I don't really know what to look for and I'm hoping that through this experience I will be able to better recognize masonry work. I'm also really looking forward to learning more about bioarchaeology. Honestly, part of me is just super eager and wants to solve all the questions the Blackfriary holds. I would like to find something that I could claim as my piece in the puzzle, even if it's something as minor as animal bone, just to be able to feel like I helped further the search for the answers here. I'm exited just to be a part of the ongoing research that is happening.
I think I came with a really good group of students and we have really begun to get to know each other. I have found in past excavations that whoever you work with a lot become some of your closest friends. I mean if you think about it, on site you can, literally, be in one of the worst states you will ever be in.  You will be tired, exhausted, shoved in a dirty hole, you won't look your best, and you won't feel your best but for some reason these people can make you laugh and smile, making it worth coming on-site to work every day. The environment here is already fantastic.
Interactive Digs:
---