Blackfriary, Ireland: Kerry
July 3, 2015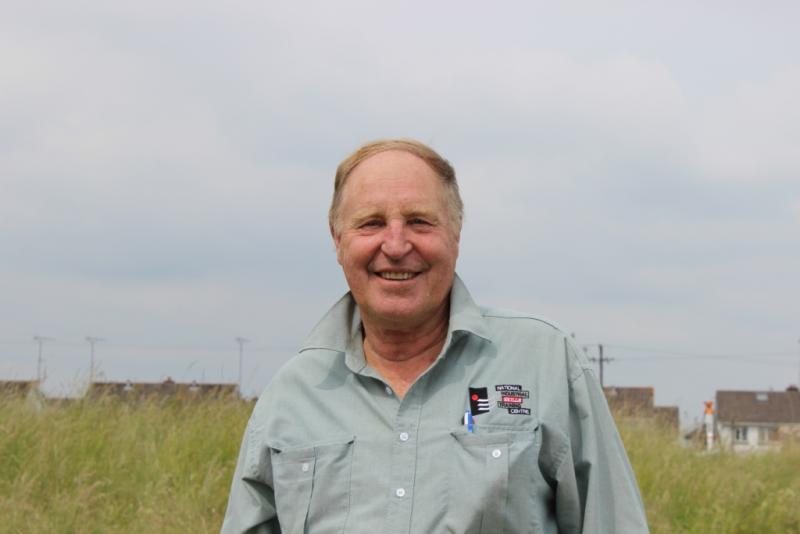 Hi everyone. I'm Kerry Hammond from Melbourne Australia. I am with La Trobe University, specifically the Bandura Campus. I have done a lot of things before archaeology so I'm interested in the management of sites. I wanted to do a historical period dig and we don't have a lot of those in Australia.  A girl I know from my tutor groups had done the field school here at the Blackfriary, and she loved it. I wrote to the staff and decided I would give it a try. I have been on site two weeks and it has been nice. I have been mainly working in Cutting 9, excavating a robbed out trench looking for possible artefacts or finds that might be in the tumble material. I also got to have a session with Mark, a post-excavation TA, to learn more about that process. I learned how to properly take levels and coordinates for the cutting I was working in. I really enjoyed being able to participate in discussions of potential interpretations for the area being excavated. The excursions I was taken on were wonderful, really helped me get an idea of the historical background of County Meath. I was able to see Bective Abbey, the Hill of Tara, the Hill of Slane, Newgrange, and Knowth.
The staff here at the Blackfriary are really good. Finola is here all the time which I think is very helpful for the students to see. The rest of the staff are very friendly. My supervisor Ian has been very helpful. He is very motivating, an optimist, who keeps you excited about your work even though your finds may be humble in the hierarchy of what is being excavated on the rest of the site. I think that is important, especially for young people who are just getting in touch with the real world, to have a motivating staff who will encourage you. I really enjoyed how they have the students rotate to participate in various tasks as to better equip them in archaeological techniques.  I would definitely recommend this experience to others.
My favorite part of this experience, overall, was the opportunity to be involved in a historical dig and trying to decipher what I am observing. That is truly the essence of archaeology for me, being able to have this progression of interpretations. I didn't come into this project with specific goals or expectations; I just wanted to be an active participant in the excavation. Archaeology is about being a part of something. You can sit and read about the pyramids, caves in France, hill forts, but to actually be on a dig, a part of rediscovering that history that one day someone will read about…that is an amazing feeling.
Interactive Digs:
---