Blackfriary, Ireland: Samantha
June 26, 2015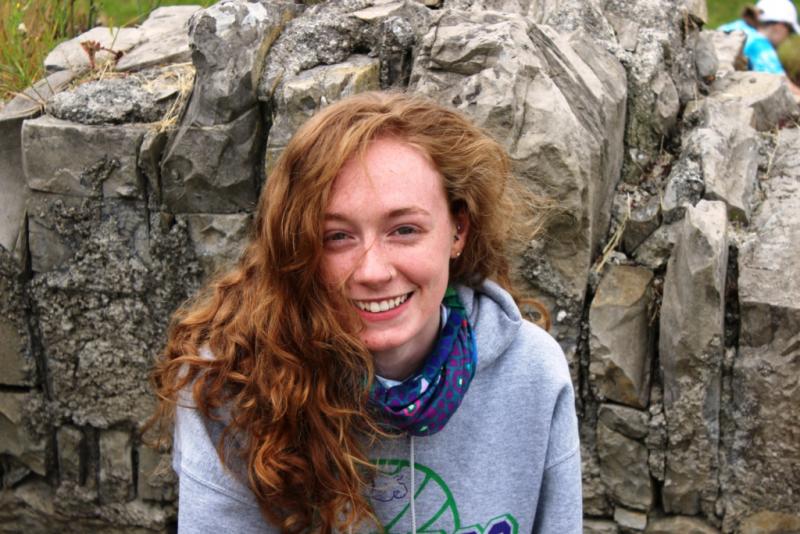 Hi my name is Sam and I am from Waukegan, Illinois.  I just graduated from Illinois State with a degree in anthropology. I'm currently exploring my options, trying to figure out my motivation and what I want out of graduate school before I apply. I had studied abroad in Ireland during my undergraduate work in Limerick and loved it.  I love the Irish weather and people and would take any excuse to come back.
I chose the Blackfriary site as I was familiar with the environment and it gave me a reason to come back and visit my friends. I found the site as I was researching field schools and IFR's website looked interesting as it has various opportunities. I really liked how the Blackfriary site incorporates a lot of different facets of anthropology in itself: cultural, biological, community focus. I'm hoping to be able to take all the theoretical knowledge I have learned in university and be able to put it to practical use. I also want to learn how to articulate anthropological concepts in layman's terms. I really like being able to share what I have learned (and am stilling learning) to people who might not have much exposure to particular topics.
This first week has kind of been what I have been expecting. The staff here at Blackfriary have done a really god job at orientating and letting us students adjust before just throwing us into the pit. The lectures have been really helpful and have helped make this experience less intimidating for me. Everyone is really welcoming and nice which was a relief as I was a little nervous coming here.  I'm really looking forward to learning in a practical environment. After years of being in a classroom it will be really nice to experience things and learn in a more physical manner.
Interactive Digs:
---