October 15, 2013
Tilden Named International Archaeology Day Sponsor
---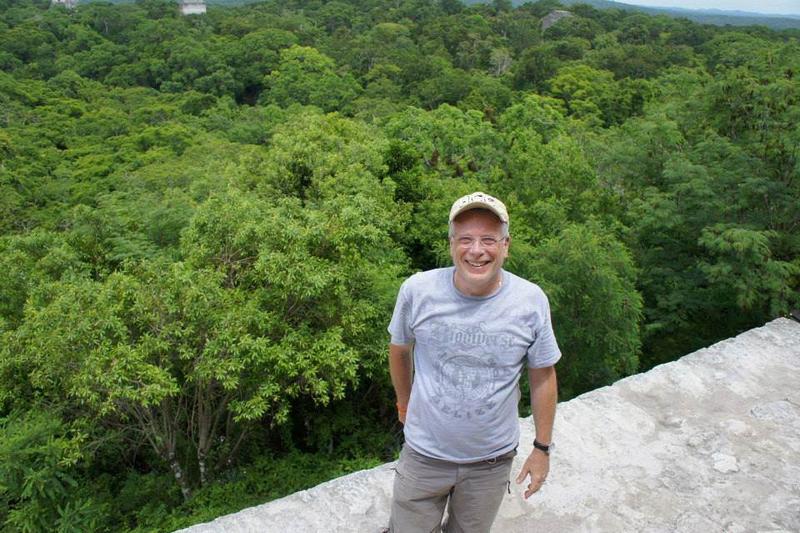 AIA trustee Doug Tilden is a sponsor for International Archaeology Day 2013.  Tilden has been a major proponent of outreach and education in archaeology and a generous friend to AIA's outreach programs such as Archaeology Day.
Tilden's visionary grassroots approach to outreach has brought a lot of attention to archaeology.  A major initiative he sponsors is the AIA's Society Outreach Grants, a program that provides funding for AIA Local Societies to carry out outreach programming within their own communities.  Since 2009, through the Outreach Grant Program Tilden has provided over fifty grants to local communities throughout the U.S. and Canada for programs that include getting archaeologists into schools, numerous archaeology fairs, teacher's workshops, and even a Roman Spectacle!
The AIA recently spoke to Tilden about his interest in archaeology and why outreach and education is so important to him.
AIA: What got you interested in Archaeology?
Doug Tilden: I developed an interest in ancient civilizations early in life.  Originally my interest was Mesoamerican and Incan. As I became involved in international business my interest shifted to Asia, the Middle East, and Egypt although it has now come full cycle and I have spent the last three summers in Belize.
AIA: Why did you get involved with the AIA?
Doug Tilden: I became aware of the AIA initially through Archaeology magazine.  This resulted in my becoming a member and then a donor before I was recruited for the board by then Executive Director, Teresa Keller.
AIA: Why are you particularly interested in outreach and education?
Doug Tilden: I believe that awareness of our shared heritage and the importance of preservation of the evidence of our origins is important in many ways to an enlightened society.  Our world would be a better place if we actuated our commonality, not our differences.  I feel that outreach, spreading the word about the role that archaeology plays in documenting and preserving our human heritage, is a critical element in creating that awareness of our shared heritage.
In terms of education, I believe there are significant gaps in education that addresses cultures beyond our borders.   My perception is that there is also a diminishing availability of extracurricular activities for students who do want to pursue deeper knowledge of ancient civilizations and cultures.  The AIA is uniquely positioned to champion the issue of student access to resources and to prototype programs that might find wide application.
AIA: Why AIA Societies?
Doug Tilden: Societies play a critical role in disseminating information about archaeology and its related disciplines in the communities where they are located.  They are a focal point for people in their communities who are already interested in the general field or specific area.  They are a significant resource for outreach.  We have seen societies develop innovative approaches to engaging their local communities through schools, universities, and other organizations to create awareness of the importance of archaeology and its underlying messages of global awareness and shared heritage.
AIA: What are your hopes for Archaeology Day?
Doug Tilden: I think that Archaeology Day was a major step forward, first on the national level and now internationally, in messaging and creating awareness about archaeology.   The number of organizations that have become involved in meaningful ways has increased every year.  For the future I would certainly love to see that trend continue.  It is a tremendous opportunity to bring greater knowledge of the discipline itself as well as the underlying values international understanding and respect for other cultures and our shared humanity that archaeology and the AIA represent.
The trustees and staff of the AIA would like to thank Doug Tilden for his generous support of Outreach and Education.
International Archaeology Day Blog