May 9, 2019
Update from the AIA's Inaugural Boochever Grant Winner
by AIA
---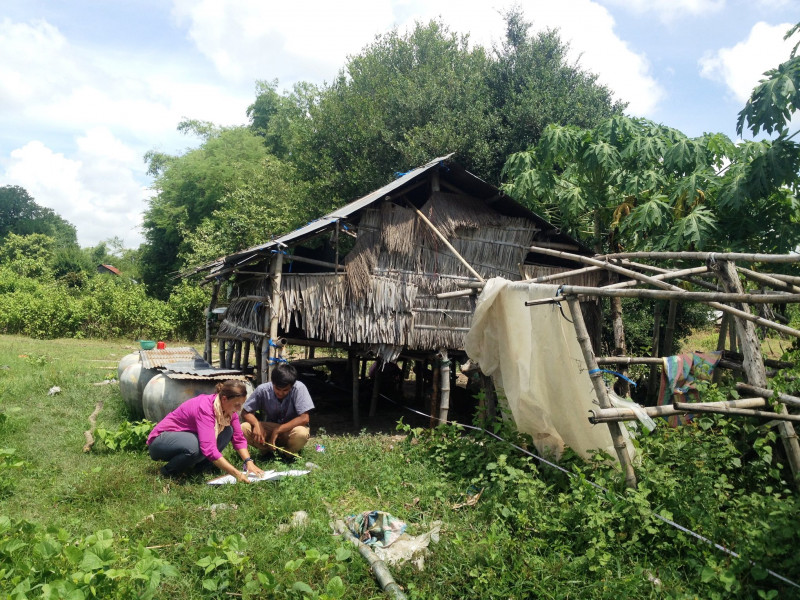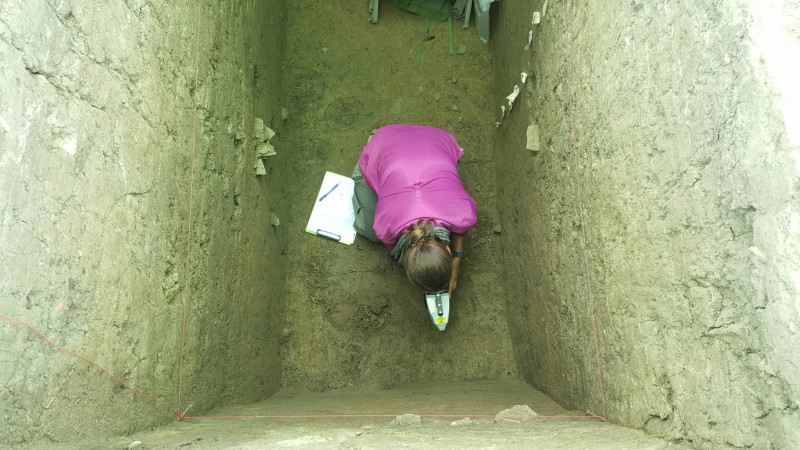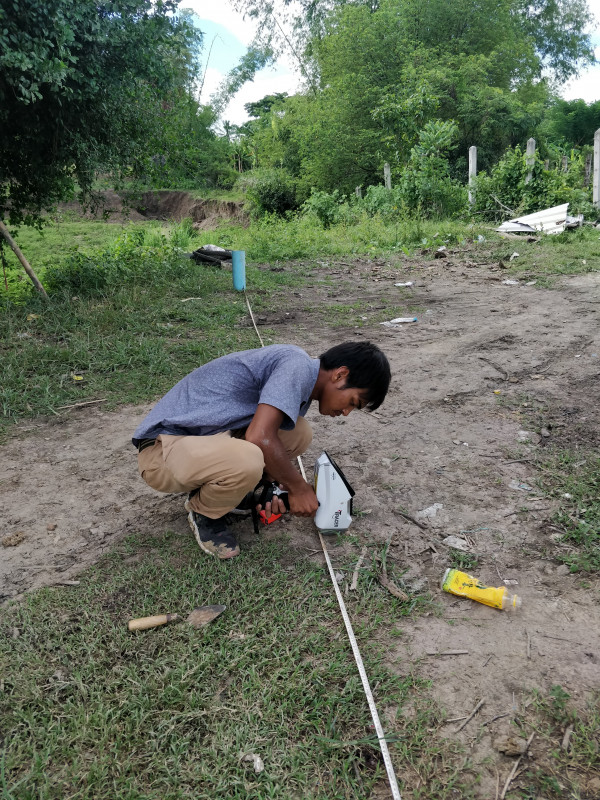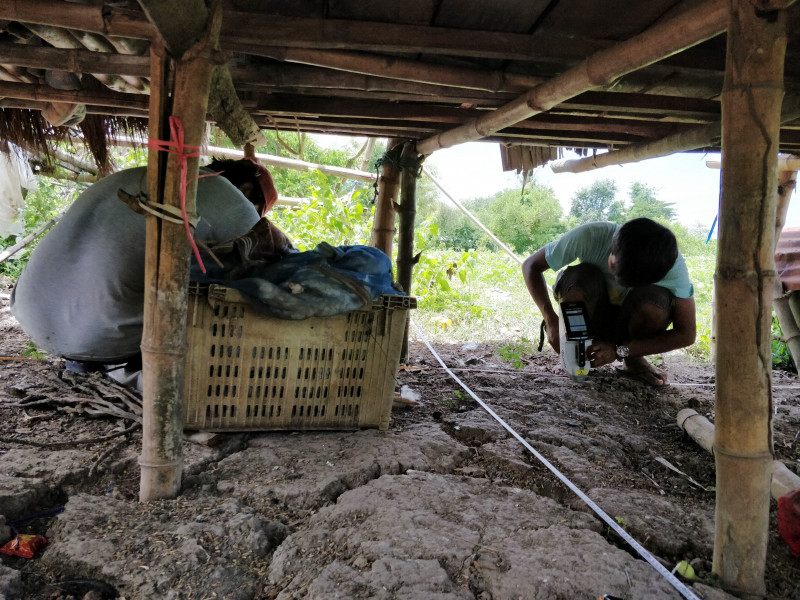 The AIA's first Boochever Grant winner, Alison Carter, is in the midst of a multi-year research project at an Angkorian period provincial settlement in Battambang, Cambodia. Carter is comparing the results of soil analyses from archaeological contexts to those of soils from ethnographic contexts in an effort to define activity areas within houses.
Carter and her colleagues are using a handheld portable X-ray Fluorescence device (pXRF) to take measurements in the field and then collect the same soil samples for export and lab analysis in the US. The pXRF is used to help determine the chemical composition of the samples being analyzed. Once receiving the soil samples, they are sterilized and processed for lab analysis. Carter hopes to compare in situ pXRF measurements with pXRF measurements that are more controlled in a lab setting (dried, homogenized, and placed in sample cups). The last stage is then to send these sample soils for analysis with a more traditional method, in this case, inductively coupled plasma-optical emissions spectrometry (ICP-OES). Overall, Carter wants to determine if in situ analysis was a useful method for trying to understand anthropogenic soils and activity areas around occupation sites in Cambodia, so comparison with these lab-based methods will round out this comparative dataset.
More information about the Kathleen and David Boochever Endowment Fund for Fieldwork and Scientific Analyses is available here.